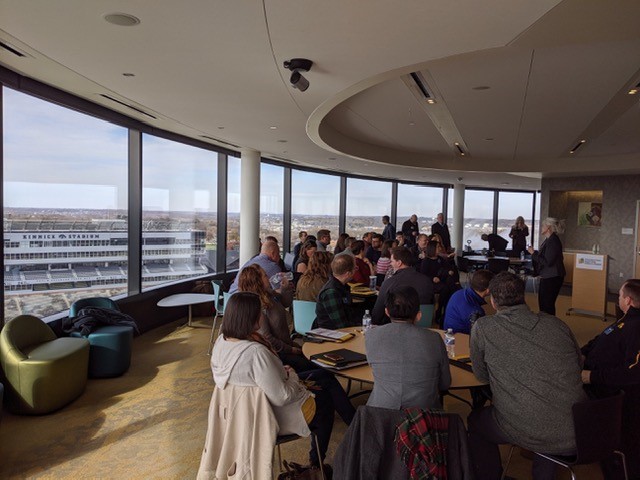 We are now accepting applications for the Community Leadership Program class of 2021-2022! This is your chance to be part of the most esteemed and successful leadership program in our community.
CLP was created in 1990 to foster informed, well-equipped, and invested leaders in the Iowa City area. The program features ten full-day sessions that take place from September through June. Each session explores a specific theme, like Agriculture & Environment, Arts & Culture, Local Government, and Economics.
The Community Leadership Program Class of 2021-2022 is scheduled to start August 26. At this time, the class will be conducted in-person, with all reasonable safety protocols such as face coverings and social distancing implemented. On premises participation in all in-person sessions will be required. Safety protocols will be enhanced or relaxed according to CDC guidelines and the local public health situation as the class year progresses.
Contact Emily Wenzel, Director of Events & Programs, with any questions.
All applications must be received by 4:30 PM on Friday, June 18th, 2021.