Founders: David Ernst, Trent Von Ahsen, and Bridget Davis
Location: 329 12th Avenue SE Ste 106 Cedar Rapids IA

Cedar Point Capital Partners began to offer an alternative to the big investment and wealth management firms.  Founders – David Ernst, Trent Von Ahsen, and Bridget Davis – wanted to focus on cultivating personal, lifelong relationships with their clients. Now, they are able to build these relationships through trust, transparency and their evidence-based approach to investing. Their mission is to provide fiduciary, fee-only wealth management services that build long-term relationships and put their clients first.
"We're not just looking for customers—we genuinely want to be partners in our client's life successes, and good partners to the Iowa City-Cedar Rapids Corridor we call home."
Cedar Point Capital Partners offers financial planning and wealth management to the Iowa City-Cedar Rapids corridor. Uniquely, they bring a partnership approach to financial life planning. Whether their clients are young or preparing for retirement, their experienced team is ready to meet any financial needs at any stage of life. However, they believe their work is not just about clients' money, taxes or business bottom line. It's about maximizing all financial and human capital to build a life their clients can be proud of. Their team aspires to create sustainable wealth that empowers human, social, and financial capital.
Together, their team decided to join the Iowa City Area Business Partnership in order to invest in their community. They are excited to support local, small businesses!
"We believe strong small businesses make strong communities. Since the ICA Business Partnership is the premier advocate for small businesses in the Johnson County area, our decision to pursue membership was a natural fit."
Connect with Cedar Point Capital Partners
Visit their website and follow them on Facebook or LinkedIn.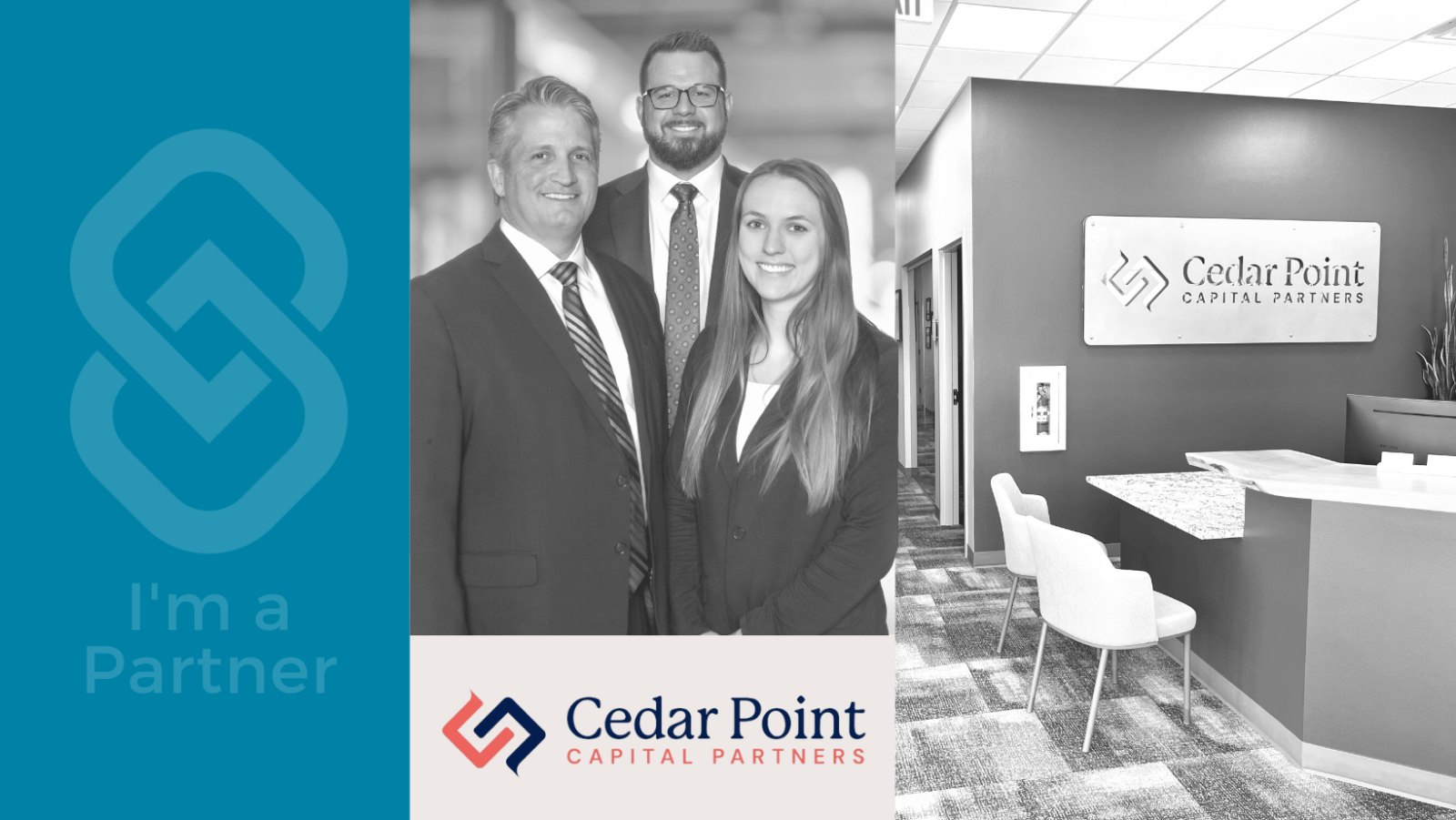 Connect with more Iowa City Area Business Partnership members on our Member Directory.