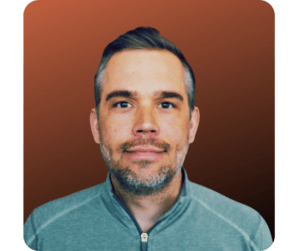 Alex is the Parks Superintendent for the City of Coralville and has served in this role since 2016 after celebrating over 15 years in public service. Alex graduated from Northern Arizona University in 2007 with a BS in Forest Management focusing on wildland urban interface. He holds a Certified Park and Recreation Professional (CPRP) designation along with being an ISA Certified Arborist Municipal Specialist. Alex also serves as the Vice President of the Iowa Urban Tree Council in Des Moines. As an advocate for healthy and active lifestyles, he believes physical, mental, and community health can be achieved through parks and recreation.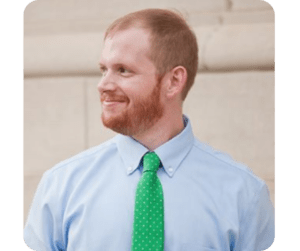 Alex is originally from Knoxville, Iowa. He came to the University of Iowa in 2008, graduated with a degree in Political Science, and never left! He's spent most of his career working in the nonprofit field, including stops at United Way of Johnson & Washington Counties and Shelter House. He now works in elections with the Johnson County Auditor's Office, using his skills to expand their outreach and make voting easy, fair, and accessible! He is married, has a 3-year-old daughter, and they're happy to call Goosetown home.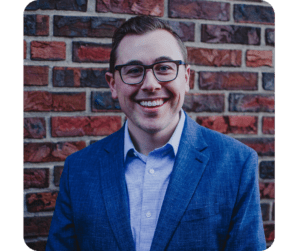 Austin received his Bachelor of Social Work and Masters of Public Administration from Southern Illinois University Edwardsville and stayed in the St. Louis region to begin his career in economic development. Before moving to Iowa City, he served as a major project manager for St. Louis Development Corporation for four years handling various business development and industry cluster focused work. He is currently the Director of Business Development for Iowa City Area Development group focusing on business retention, expansion, and attraction projects. Austin and his wife, Mariah, are outdoors enthusiasts and enjoy road cycling, hiking with their dog, and working in their garden.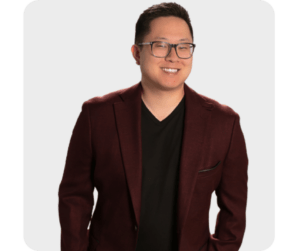 Ben is a former banker-turned-REALTOR®. He is committed to helping individuals, families, and businesses crunch numbers to make their dream home or space a reality.  Ben is an avid community volunteer and donates his time on the Board for the Iowa City Hospice, Iowa City Parks and Recreation Commission and the Iowa City Area Association of Realtors committees for Diversity and Inclusion and Community Outreach. He is a resident of Iowa City where he lives with his wife, Whitney, son Ford, and two rescue dogs, Jim and Chi Chi.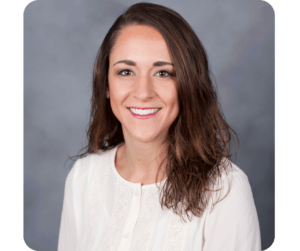 Breanna has served as Communications Specialist for the Iowa Flood Center (IFC) at the University of Iowa's College of Engineering since June 2015. In her position, she acts as an effective and knowledgeable liaison between IFC researchers and external stakeholders including agency personnel, policymakers, community leaders, elected officials, watershed groups, and the public. She lives with her husband and two young children in Iowa City. Through the Community Leadership Program, she looks forward to engaging with and learning more about the Iowa City area—and meeting new people! She enjoys spending time outside with her family biking, camping, and exploring.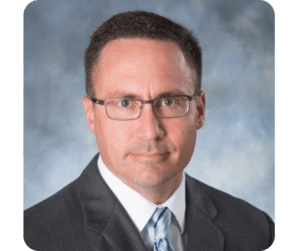 Brent is the CFO for Rayser Holdings, Inc. in Cedar Rapids and has been with them for the past 5 years.  During that time, they have successfully transitioned Rayser Holdings, Inc. from a solely health care-based company (CarePro Health Services) to now a diversified holding company by acquiring three Iowa companies, each in different industries. He has been an Iowa City resident for the past 15 years, and is married to Elizabeth Bowen, a doctor of Endocrinology at the University of Iowa Hospital and Clinics.  
He is excited to be included in this year's class and is looking forward to participating and connecting!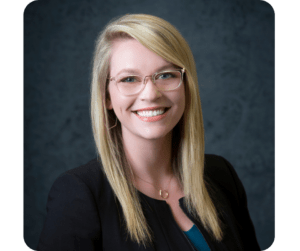 Danica grew up in Northwest Iowa and came to Iowa City for college in 2010. She stayed for law school and now work as an associate attorney at Meardon, Sueppel, & Downer, PLC downtown Iowa City. She enjoys reading, sitting on patios on the Ped Mall, and spending time with her COVID puppy, Clark.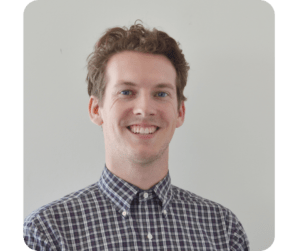 Danny was born in Erie, Pennsylvania, attended college at Virginia Tech in Blacksburg, VA, and then started his career in New York, NY where he worked for a large architecture firm for two years.  He moved to Iowa City with his wife in 2019 so that she could attend the Iowa Writers' Workshop in the Fiction program.  Danny was lucky enough to land a job as an architect working for Neumann Monson Architects which made the reason to move that much better.  He really enjoys being able to ride his bike to work and one of his goals for the future is to learn how to weld.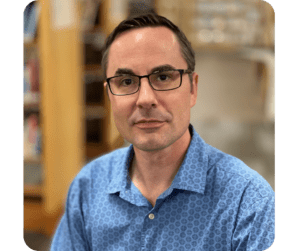 Derek has been in Johnson County for over a decade now. He has pursued both his schooling and presently, his career in this area. That which kept him here was and is the diversity of culture and the wealth of opportunity for learning, recreation, and personal advancement for those looking to expand their qualifications. It is from his time here that he has experienced the most in his personal growth and he continues to welcome those challenges that will further promote this evolution of self.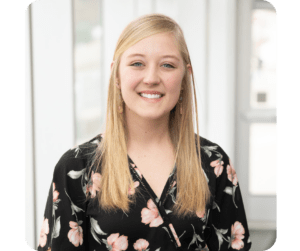 Ellie is the Director of Grantmaking & Strategic Communications for the Community Foundation of Johnson County. She utilizes her passion for service and expertise in philanthropy to support the work of Johnson County nonprofits who make our community a wonderful place for all to live, work, play, grow, and give. Moore has her Masters degree in Philanthropic Studies from the Lilly School of Philanthropy and a Bachelor's degree in English Literature from Loras College. She spends her free time traveling, touring breweries with her husband, Kyzer, and hiking with her puppy, Kona.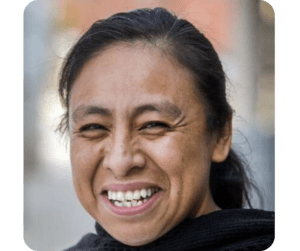 Elizabeth is originally from Mexico City but has lived in Iowa City for about 18 years now. She currently works for the Iowa City Community School District as a Multi-Culture Liaison. She is also a part of many community nonprofits such as the Center For Worker Justice, Prairielands Freedom Funds, The Catherine McAuley Center and lastly, Open Heartland; All while being a mother to five children.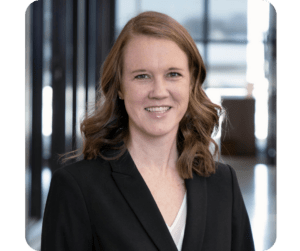 Erin has been a part of the construction industry in the Iowa City Area since she moved to Iowa in 2011.  As a Project Manager for Russell Construction + Development, she loves collaborating with their trade partners and owners to create buildings that help create the community.  When she's not at work, her and her husband are busy with their cattle farming and three kids.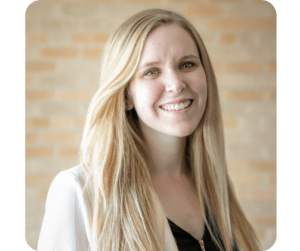 Jacklyn works for the City of Iowa City Finance Department as the Budget & Compliance Officer and has lived in Iowa City since 2017. She graduated from Wartburg College with a BA in Accounting and Business Administration and is a Certified Public Accountant. In her free time, she enjoys trying out new restaurants in the area, decorating cakes, and spending time with her husband, their new baby and two cats.
Jeff Capps has worked (and played!) as Executive Director of The Iowa Children's Museum since January 2019. Prior to joining the museum team, Jeff spent 10 years as Executive Director of Cedar Valley Habitat for Humanity in Cedar Rapids. A native of Pittsburgh, Pa., Jeff holds a degree in broadcast journalism from the University of Missouri-Columbia. Jeff and his wife, Amber, have two daughters and live in Iowa City. In his time away from the museum, Jeff enjoys writing and performing music, golfing, coaching his daughter's softball team and volunteering at his church and for other community causes.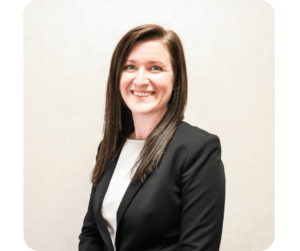 Jen gets the opportunity to work with many business owners and real estate investors as a commercial lender for Hills Bank. She enjoys spending quality time with her husband and kids. As a family, they like to explore community events, local businesses, and get together with family. She loves building relationships and learning about people. Jen is looking forward to the challenges and growth opportunities within CLP.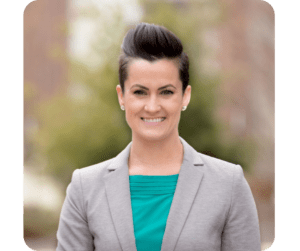 Kate serves as the Clinical Services Division Manager for Johnson County Public Health in Iowa City, IA where she oversees a range of programs that serve low-income, vulnerable, and marginalized individuals and families in Johnson and surrounding counties.  Her work focuses on social determinants of health, breaking down oppressive systems, and advancing equity for the community, with a specific focus on children and adolescents, pregnant and parenting individuals, LGBTQ individuals, refugees, new immigrants, and the BIPOC community.  Kate has lived and worked in the Iowa City area for over 20 years. She received her undergraduate degree in Health Sciences from the University of Iowa, and her Masters of Health Administration from UI College of Public Health.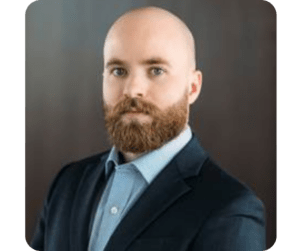 Matt is the Customer Information & Analytics Officer for MidWestOne Bank in Iowa City.  Matt graduated from the University of Iowa in 2011 and has lived in the Iowa City area ever since, working in various roles within MidWestOne Bank.  Matt also serves as the Secretary & Treasurer for the MidWestOne Bank Foundation and sits on the Iowa City Area Business Partnership's Business Council on Legislative Affairs.  Matt resides in Iowa City with his wife, Caitlin, and when he isn't working, he enjoys practicing Brazilian Jiu jitsu and playing guitar.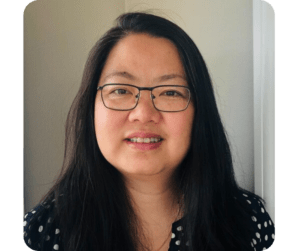 Ming is currently the VP of the Iowa City Area Chinese Association.  Ming holds leadership roles in other non-profit organizations such as the Treasurer of the Iowa State Chess Association, Chess in Iowa, and the Preucil Music School Guild. She currently works at AEGON Asset Management as the Head of US Fixed Income Portfolio Risk Management.  Ming was born and grew up in Shanghai, China but has lived in the US for the last 25 years.  She moved to Iowa City in 2001 and graduated from the University of Iowa's full time MBA program in 2003.  She now lives with her husband and two kids in Coralville.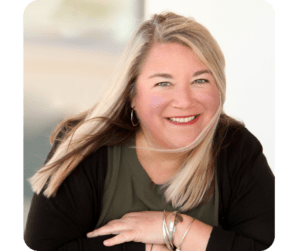 Missie is the Executive Director of 4Cs Community Coordinated Child Care, whose mission is to promote the well-being of young children in Johnson County by advocating for quality, affordable, accessible childcare. Missie has a long history of leadership in the field of non-profits and is the co-founder of the recently formed Neighborhood NESTS Project, supporting equity and access for at-risk students. Missie prides herself on being a "local" of Iowa City, a University of Iowa Alum, and has most recently found Facebook Fame as a member of "The Family Band" she performs in with her children.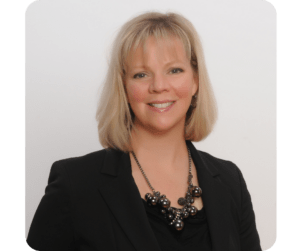 Randi is a Provider Relations Manager for UI Health Care responsible for forming, growing, and maintaining long-term relationships with physicians, urgent care facilities, medical specialty groups and other clinical groups to bridge the gap of communication between referring doctors and specialty physicians. Randi was a member of the Iowa City Area Chamber of Commerce, chair of the North Liberty Steering Committee, chair of the Corridor Worksite Wellness Committee, and chair of the Cedar Rapids Blue Zones Worksite Committee. She earned a B.S. in Exercise Science with an emphasis in Athletic Training and M.A. in Health Promotion from the University of Iowa, and is an avid Hawkeye fan and proud mom to Trey, a City High sophomore.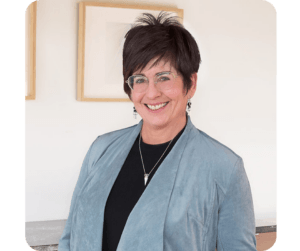 Siobhan practices law at Pugh Hagan Prahm PLC, where she is a member of the firm. Her practice focuses on litigation and other disputes, with the goal of solving the clients' problems efficiently and effectively. When she is not working, she can be found tending to her yard, exercising, or playing chess with her husband.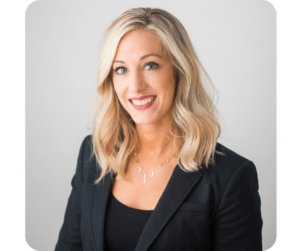 Tara Wachendorf is the Public Relations Director for GreenState Credit Union. Her role is to ensure that GreenState is represented well in the communities it serves, and she oversees the $2.6 million philanthropic budget. Tara is an avid workout enthusiast, self-proclaimed shopaholic and lives in North Liberty with her husband, James and two young boys, Jensen and Tate.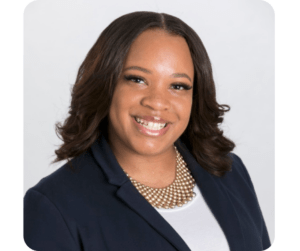 Tyesha is a Realtor with Skogman Realty. She moved to Iowa City from St.Louis in late 2009 and was determined to get involved in the community just as she was in St.Louis, through the Big Brother Big Sister program as well as consistently volunteering at the local boys and girls club. Tyesha is currently an ambassador for The Iowa City Area Business Partnership and Co-chair to the Greater Iowa City Area HBA Young Professionals Network. Tyesha is married with 3 children and a dog.