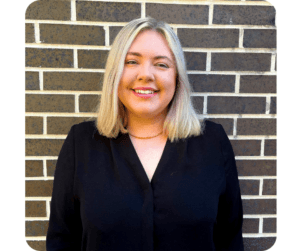 Abbey is a Queer hotelier at Graduate Iowa City. She is a native Kentuckian and moved to Iowa City in 2021 to continue her career within hotels as the Assistant General Manager, determined to make a splash in her new community. Her passions lie within LGBTQIA+ representation and visibility, breaking barriers of entry into the workforce within Johnson County and all things hospitality. Abbey is a University of Kentucky alumnus and currently finishing her Masters in Business Administration at Murray State University.  She is a lover of walks around town with her chihuahua, Chili and tending to her many houseplants.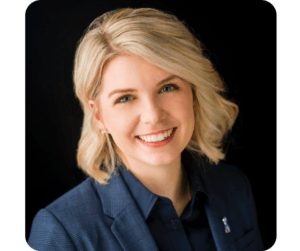 Allison is originally from Hawkeye, Iowa, and came to the University of Iowa in 2013 where she graduated and earned a degree. Allison found that she better serves the community being involved in real estate as a local Realtor®. Allison is an active member of the community by volunteering and partnering with local nonprofits and businesses. Allison actively provides high school students with internship opportunities to better understand entrepreneurialism and real estate, especially investing. Allison enjoys spending time outdoors and traveling with her husband, Payton.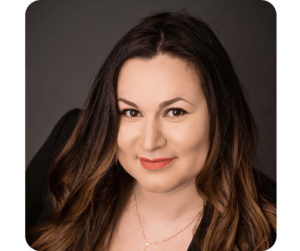 Aly Chung is the Recruiter for West Music in Coralville, IA. Her role is to attract and place top talent to continue West Music's vision of Play Now Play For Life. Aly is not an Iowa native, she is originally born and raised in Texas. She earned a double major in Marketing and Management from Mount Mercy University. Aly is married to her husband Eugene and is a proud dog mom to Tango. Aly is currently an Ambassador for the Iowa City Area Business Partnership and is determined to get involved in absolutely everything she can in her local community.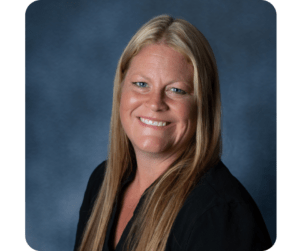 Amy Foster is the Stormwater Coordinator for the City of Coralville. Amy has been a member of the City's Engineering Department for the past 10 years.  Amy manages environmental permitting within the City and ensures that environmental considerations are part of the development process for new construction projects.  Amy is passionate about green development and improving the waterways within Coralville and Johnson County.  Amy serves on local, state and national Boards addressing water quality issues and policy.  Amy is the current Chair for the American Public Works Association's Certified Stormwater Manager (CSM), credential for Public Works Professionals.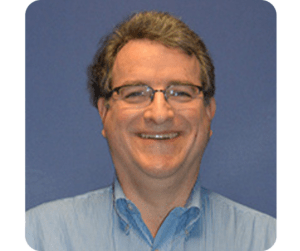 Bob Untiedt grew up in eastern Iowa, and attended Coe College in Cedar Rapids, later doing some graduate level study in nonprofits at the University of San Francisco.  He currently lives in Cedar Rapids.  Bob spent over a decade in faith based community organizing, working with churches and synagogues in Milwaukee, San Francisco, and the Hollywood neighborhood of Los Angeles to build strong organizations and create meaningful change. Bob is the Executive Director of TRAIL of Johnson County, a membership organization for seniors which engages volunteers to do small errands/transportation for members, and engages in social & educational activities, as well. He enjoys biking and cooking, and is most recently grateful for discovering good recipes for beef with mango, and, separately, buttermilk-lavender scones.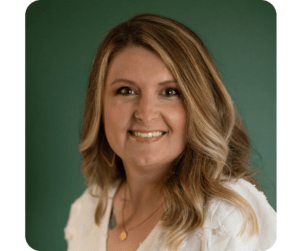 Bre is the Business Development Manager for South Slope. In her role she enjoys developing relationships with key stakeholders and community leaders, creating strategic partnerships, and analyzing data to inform business decisions. She loves meeting new people, making people laugh, and spending quality time with her husband and two children. Bre is passionate about impacting positive change in the community and currently serves on committees for the Iowa Women's Foundation.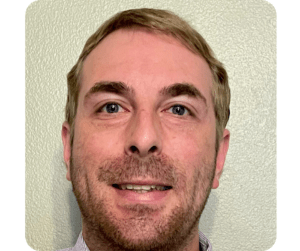 Brett graduated from Northern Illinois University with a Bachelors degree in Psychology, and Minor in Sociology. He has worked in mental health and disability services throughout his career in a variety of roles. Brett currently works for the University of Iowa, UI REACH Program as the Job Developer creating internship and other work-based-learning opportunities, as well as teaching career classes for students within the program. He moved to Iowa about seven years ago from the Chicago, Illinois area and currently live in Iowa City with his wife.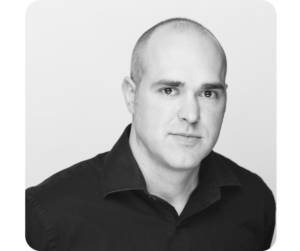 Brodie is a shareholder at Neumann Monson Architects and is proud to have contributed to some great projects in this community: namely two projects at Kinnick Stadium (Go Hawks!). He is a fourth generation Oxford resident where he served on City Council. Brodie is excited to be in CLP to learn more about the community and help to make it even better.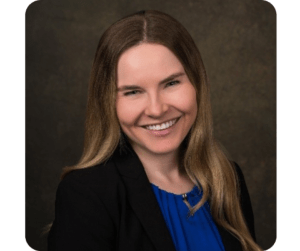 Brooke grew up in Cedar Rapids, Iowa, and graduated from Iowa State University in 2018. She then attended the University of Iowa College of Law, graduated in 2021, and is now practicing as an associate attorney with Meardon, Sueppel, and Downer. She is thrilled to have the opportunity to pursue her career goals and raise her baby with her husband in Iowa City. Brooke enjoys running, exploring local restaurants and shops, and spending time with her husband, Michael, and their baby, Samuel.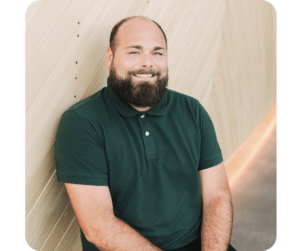 Christopher Hunter is an Iowa native and has called Iowa City home for the past 13 years. After contributing to the Iowa City Downtown District as a photographer since 2013, he joined the organization full-time in 2017 assisting with events. Now as ICDD's Director of Special Events, he aids in the planning, marketing, and execution of some of the most popular community events in the region – including Top Chef: Downtown, the Downtown Block Party, and Northside Oktoberfest. Christopher received his Bachelor of Fine Arts in Photography and an Entrepreneurial Management Certificate from the University of Iowa and continues his passion for the arts as a freelance photographer.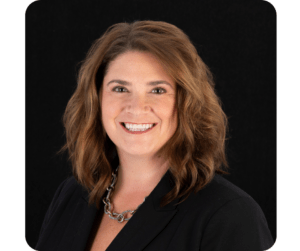 Dusti serves as the Director of Events at the University of Iowa Center for Advancement where she has been for 24 years, strategizing, planning, and executing impactful events for alumni, donors, fans, and friends across the country. She has volunteered for several industry organizations, most recently co-chairing a national conference on special events in higher education with CASE (the Council for Advancement and Support of Education). Originally from West Branch and an Iowa City resident for the past 25 years, Dusti received her bachelor's degree in Communications from the University of Northern Iowa in 1997. In her free time, she enjoys being with her two sons, reading, listening to music, and walking with her dog.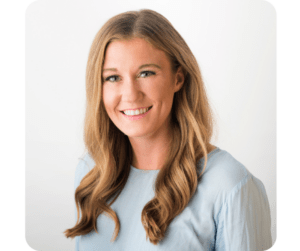 Ellie Campbell spent her early years moving around the country with her family until eventually they found home in Iowa City in 2008. Fifteen years later she has the privilege of helping others find their home here too as a local Realtor with Coldwell Banker Real Estate Professionals. After graduating from the University of Iowa, Ellie quickly found her passion for serving people and her community as a Realtor, Ambassador with the Iowa City Area Business Partnership, and Board Member for the Friends of the Animal Center Foundation. Today, Ellie resides in Iowa City with her husband Jeff and their two fur-children, Ruby and Cheryl.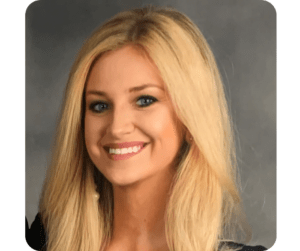 Emily grew up in Urbandale, Iowa, and after graduating from the University of Iowa, she began her career at University of Iowa Health Care. Since 2015, Emily has managed UI Health Care's K-12 STEM Education programs, providing thousands of Iowa youth the chance to explore and prepare for careers in STEM while also learning about their health through interactive experiences. Emily currently serves as the Community Engagement Manager, leading her team to address community health needs and provide resources and education to Iowans through partnership programs, sponsorships, connections to business and community organizations across Iowa, and more. Emily and her husband, Ben, spend their free time golfing, traveling, learning new things, and working together in their latest endeavor of real estate investing.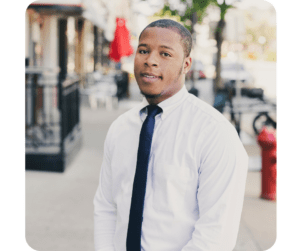 Frederick Newell is a native of Chicago, IL and has lived in the Iowa City area since 2006. After graduating with a BA in Social Work from the University of Iowa in 2010, Frederick founded the Dream City ( formerly known as The Dream Center) a nonprofit organization that began as a response to the growing number of youth affected by absentee and non-involved fathers. Since its founding, the Dream City has developed to provide comprehensive family-focused support to families in the Corridor Community. As a youth, father, and community advocate, Frederick's goal is to strengthen families, change lives, and restore hope through advocacy and empowerment.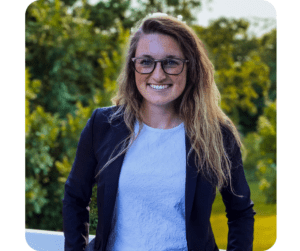 Karina Miller grew up in small-town Iowa. She went to the University of South Dakota to run track and earn a double major in Criminal Justice and Journalism. She graduated from The University of Iowa College of Law earning a Juris Doctor with distinction, in 2021. She is an attorney at Hayek, Morland, Smith & Bergus, L.L.C., maintaining a general practice–particularly family law, criminal defense, and probate work. She and her husband, Ross Miller, recently moved to Iowa City and stay active–hiking, biking, and playing volleyball, and sitting on patios in Iowa City and North Liberty.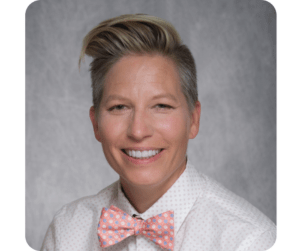 Dr. Katie Imborek is a clinical professor and Vice Chair of Clinical Operations for the UIHC Department of Family Medicine.  She serves as co-Director of the University of Iowa Health Care LGBTQ+ Clinic, medical director of UI QuickCare, and medical director of the Influenza-Like Illness (ILI) Respiratory Telemedicine Clinic.  Katie has been in the Iowa City area for 20 years, completing her medical school education and her residency training at the University of Iowa.  She played collegiate basketball and received her undergraduate degree in kinesiology from DePauw University in Greencastle, IN.  Her clinical practice is located at the UI Health Care Scott Blvd Clinic where she enthusiastically cares for LGBTQ+ individuals and their families.  Katie routinely provides lectures about queer health to medical students, resident physicians, and practicing healthcare providers across the state of Iowa. She lives with her partner and their children in Iowa City.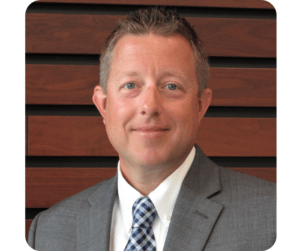 Kelly grew up in Missouri and attended the University of Missouri-Columbia and graduated in 2004 with a BS in business administration.  After living in Washington D.C. and St. Louis, MO, Kelly and his wife, Stephanie, were transplanted to Iowa following the flood in 2008.  They planted roots in Solon and have two boys, Arthur (8) and Ben (4).  Kelly has been with Merit Construction for 10 years and has served as Vice President since 2017.  Merit Construction is a full service general contractor performing commercial construction all over Eastern Iowa and beyond.  Kelly is an avid golfer, loves to travel and enjoys coaching youth sports.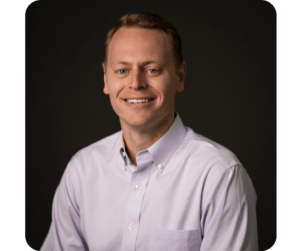 Kurt is the Planning and Material Logistics Manager for CIVCO Medical Solutions, where he is responsible for inventory management and operations planning systems. The past three years he has been involved in United Way through CIVCO, serving as CIVCO's chair and campaign coordinator. Kurt grew up in the small town of West Point, Iowa, he attended the University of Iowa, majoring in Industrial Engineering. After graduation, he started his career in Ohio and then Connecticut before returning to Iowa in 2013. He and his wife live in Iowa City with their three boys, a five-year-old and twins that are fast approaching two. When he's not chasing after the boys, he enjoys spending time outside, cycling or running through Iowa City's trails and neighborhoods.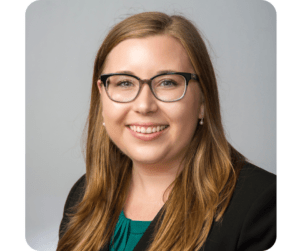 Liz Liddle is the Retail Managing Officer at MidWestOne Bank on Keokuk Street in Iowa City. She has been with MidWestOne Bank over the last ten years in various retail banking positions. Liz currently serves on the newly formed South District SSMID board as the treasurer, the Friends of the Animal Center Foundation board, and has been an Iowa City Animal Center volunteer for the past 5 years. She lives on the east side of Iowa City with her fiancé, Cody and their rat terrier, Herman.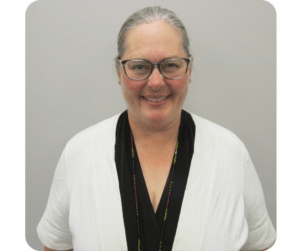 Lynn Rose has lived in Johnson County since 1985 and practiced as an attorney since 2004.  She was appointed as a Johnson County Magistrate in 2012 and worked as a judge until 2018.  Lynn now works as an Assistant Johnson County Attorney in the civil division.  Lynn spends her free time with her family and pets, volunteering in the local bike club, and as an assistant scout master for Troop 120 out of Solon.
Natasha is one of the founding owner-agents at Urban Acres Real Estate. An Iowa City native, she earned her BA at Smith College and MA at Michigan State University. She is a keen community advocate and connector, and serves on a variety of nonprofit boards including United Action for Youth and Summer of the Arts, and is a member of the Rotary Club of Iowa City Downtown. She is a mom, a baker, an animal lover, and always has a book in her hands.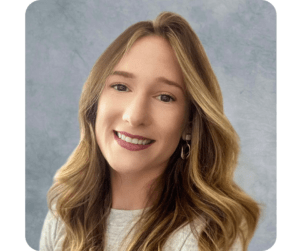 Rachel Kilburg is the Assistant City Manager and designated ADA Coordinator for the City of Iowa City. She also serves on the Housing Trust Fund of Johnson County's Board of Directors and as an ex-officio member of the Iowa City Downtown District Board of Directors. Though a born-and-raised Iowan and Hawkeye fan, she moved to Iowa City in 2020. Rachel graduated from Loras College with a BA in Politics and a BA in Spanish and is nearing complete of an MA in Strategic Communication through the University of Iowa. In her free time, she enjoys reading, biking local singletrack trails, and spending time with her family.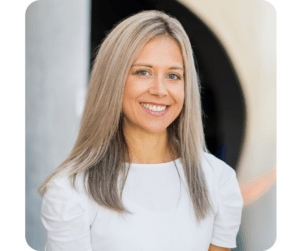 Stacey is Vice President of Sales at Think Iowa City – Iowa City/Coralville Area Convention & Visitors Bureau where she oversees the convention sales department, servicing and event experiences, and visitor services. Stacey also maintains Think Iowa City's Shop JoCo digital community gift card program for locally owned Johnson County business.  Stacey is an Iowa City native.  Stacey has a strong passion for the Iowa City area community and connection. Think Iowa City offers her the platform to advocate to visitors, planners, and residents alike as to why Iowa City/Coralville is such an amazing place to work, live, and play. She is mother to two little boys, Linus 3, and Finn 2.  In her free time, you can find her spending time with family biking and exploring the community, or at her favorite local yoga studios.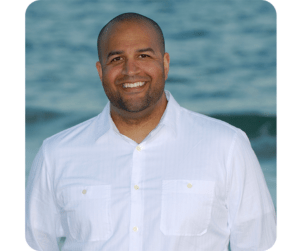 Tracy Jon works with community members to help improve their access to technology regardless of socioeconomic status, race, or gender. In 2017, Sargeant founded the nonprofit organization Multicultural Development Center of Iowa (MDC Iowa) to provide year-round STEM learning experiences. MDC Iowa's STEM Factory provides hands-on, project-based STEM classes to students ages 9 to 99. Under Sargeant's leadership, the organization expanded the services that focus on social justice, racial equity, resilience, and inclusion to include the INNOV8 Lab makerspace and a business accelerator program for BIPOC entrepreneurs and small business owners.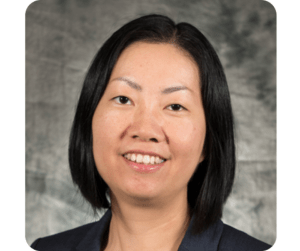 Yu Yu is one of the Wealth Management Officers at Hills Bank, based in the Iowa City branch on S. Gilbert St.
Yu specializes in financial/retirement planning and is passionate about financial education, especially to women and immigrant populations.
Originally from China, Yu has lived in Iowa City with her husband and two children since 2005.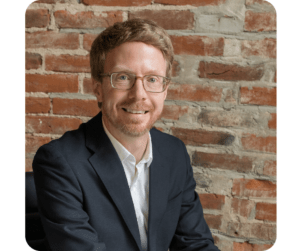 Zack Writer is an architect at OPN Architects and has a background in Higher Education, K-12, and Civic design.  He is currently working with Johnson County to renovate and revitalize their Iowa City facilities. Zack holds a master's degree in architecture from the University of Colorado, and a bachelor's degree in literature from the University of Minnesota. As a recent transplant from Colorado, Zack and his family of three have enjoyed exploring all the wonderful things this community has to offer.