Meet the 2023-2024 cohort of community leaders!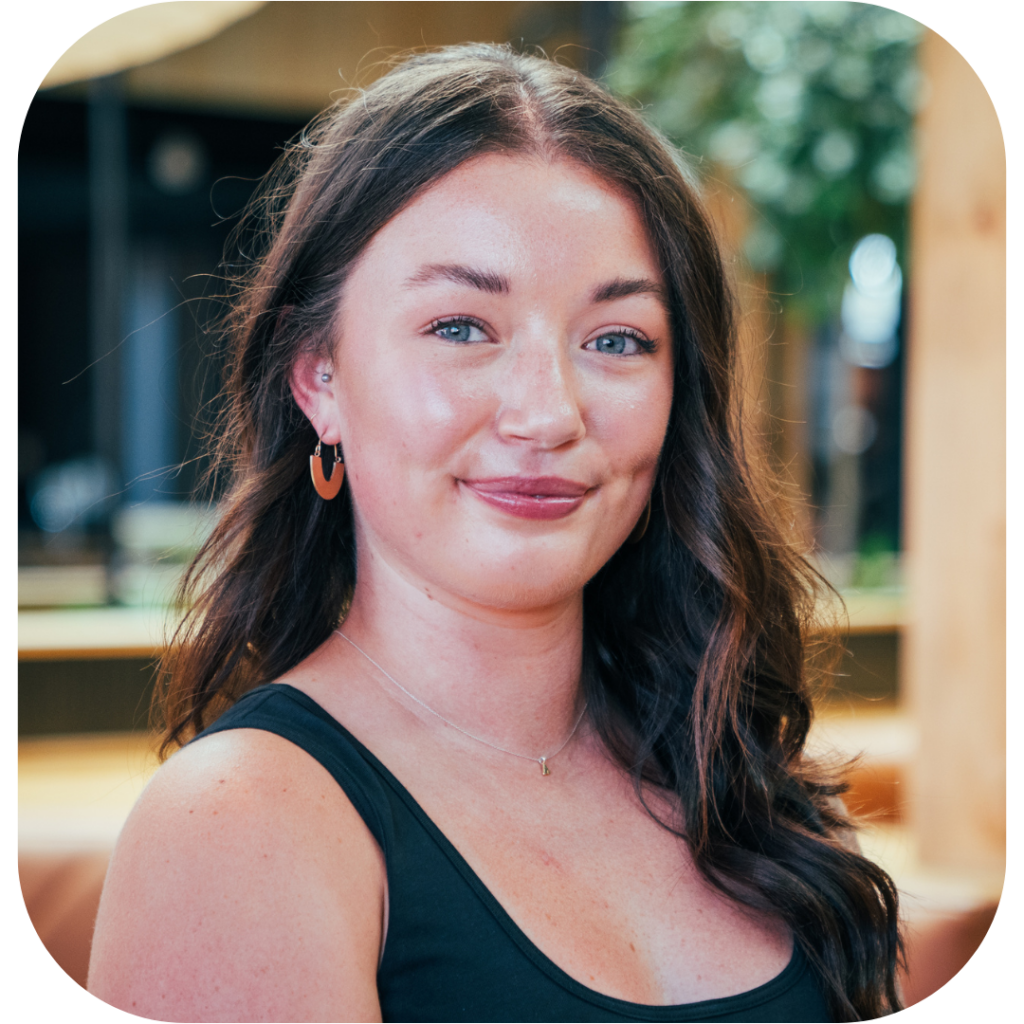 As Event Director for Big Grove Brewery, Addison Mittelstaedt oversees events for four locations. She started with the brewery about 4 years ago in Iowa City and has helped with Big Grove's expansion to Des Moines and soon-to-be Cedar Rapids. Outside of work, Addison enjoys hiking, reading, and spending time with her family, friends, and dogs.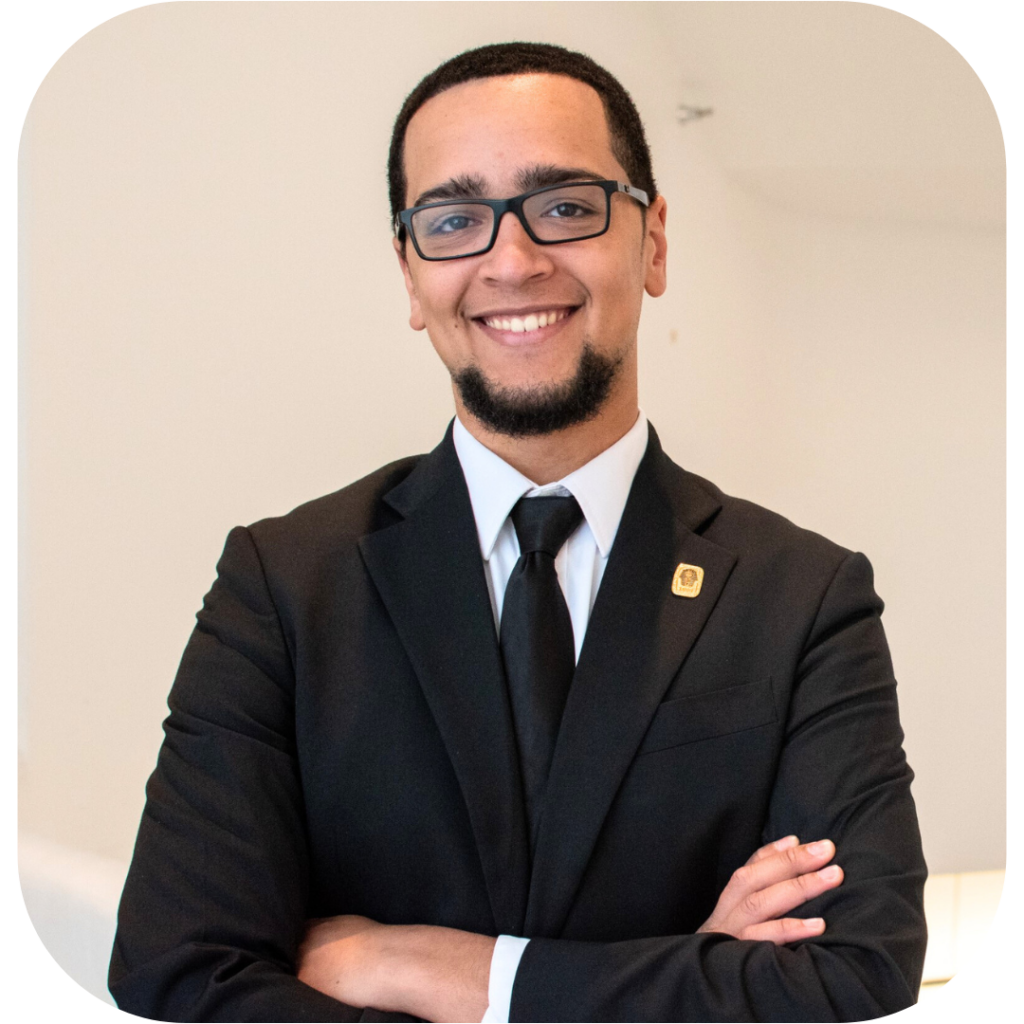 Anthony Haughton II is an Iowa City native. Having graduated from both West High and the University of Iowa, he is proud to find ways to support our local community. Anthony works full-time as the Operations Manager at Resilient and Sustainable Future for Iowa City. When he is not doing that, you can find him working part-time at the University of Iowa as the Hubbard Scholars Program Coordinator. Anthony is also a lifelong member of Alpha Phi Alpha Fraternity, Inc. He loves dogs, cornhole, camping, board games, and quality time.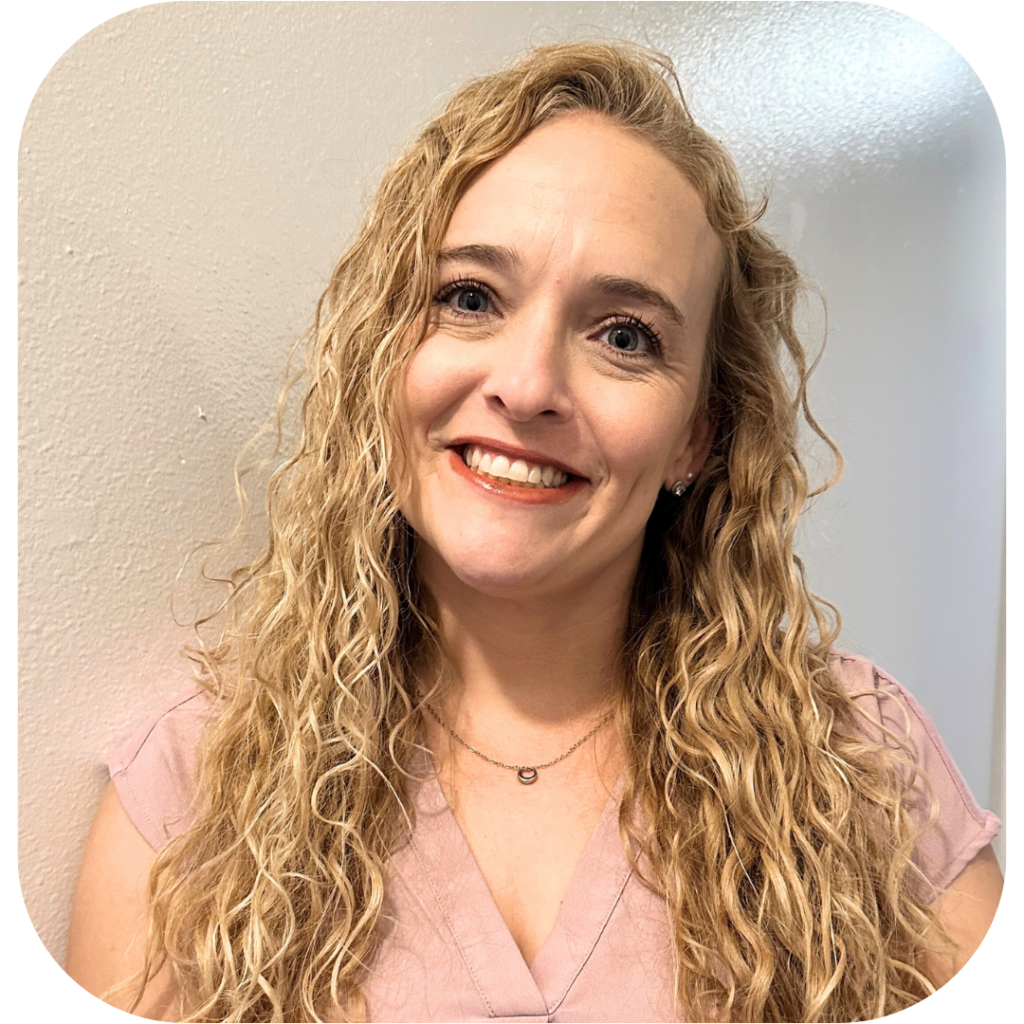 Ashley Smith is the Operations Manager at Think Iowa City. She also has three fantastic kids to keep her busy! Ashley is a long time, Iowa City resident, and has witnessed the area grow and change in so many great ways! She is looking forward to connecting with others and seeing the community through a different lens.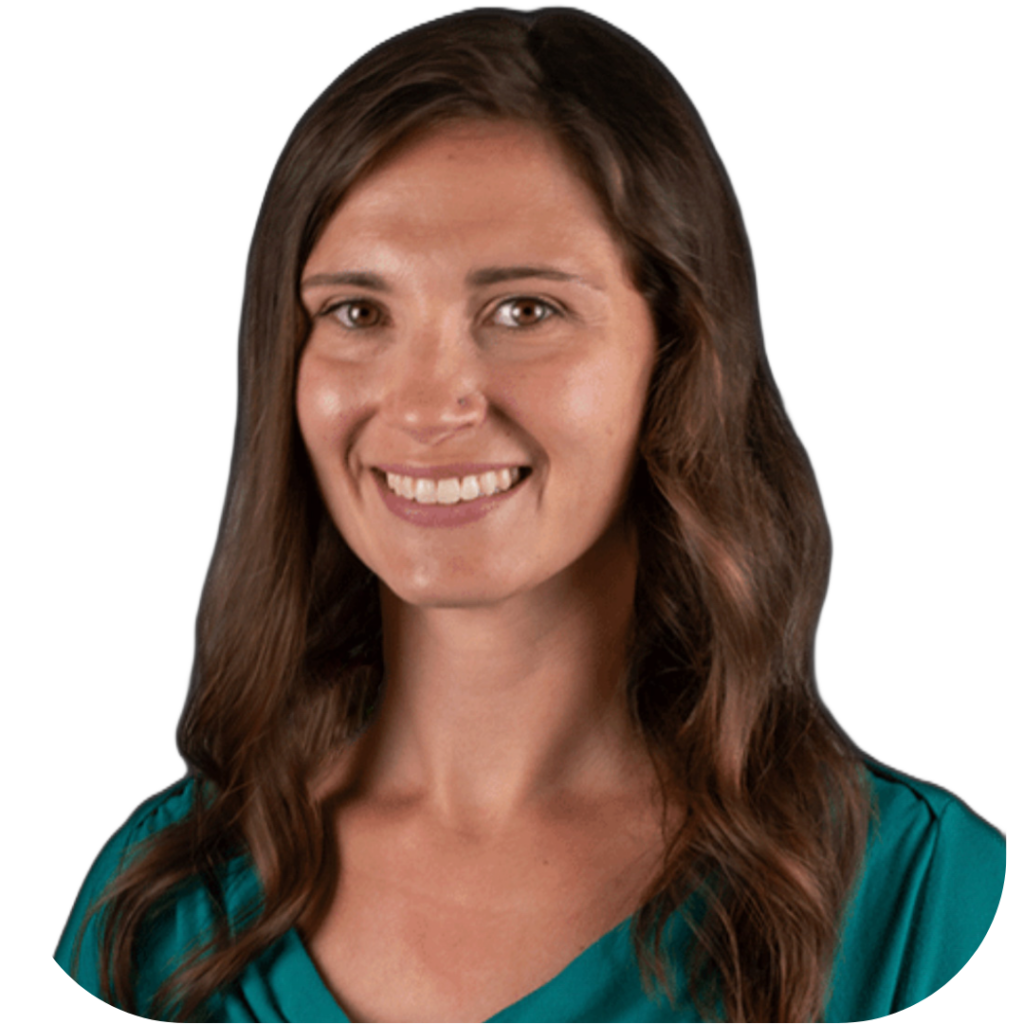 Christine Fachman is the Activity Coordinator & Community Support Liaison at MYEP (Mayor's Youth Empowerment Program). Since starting in 2009 she has worked in the majority of their programs, taking on various roles. When she's not serving individuals through MYEP, Christine enjoys spending time with friends and family, learning new skills, being in nature, and cuddling her three pups at home.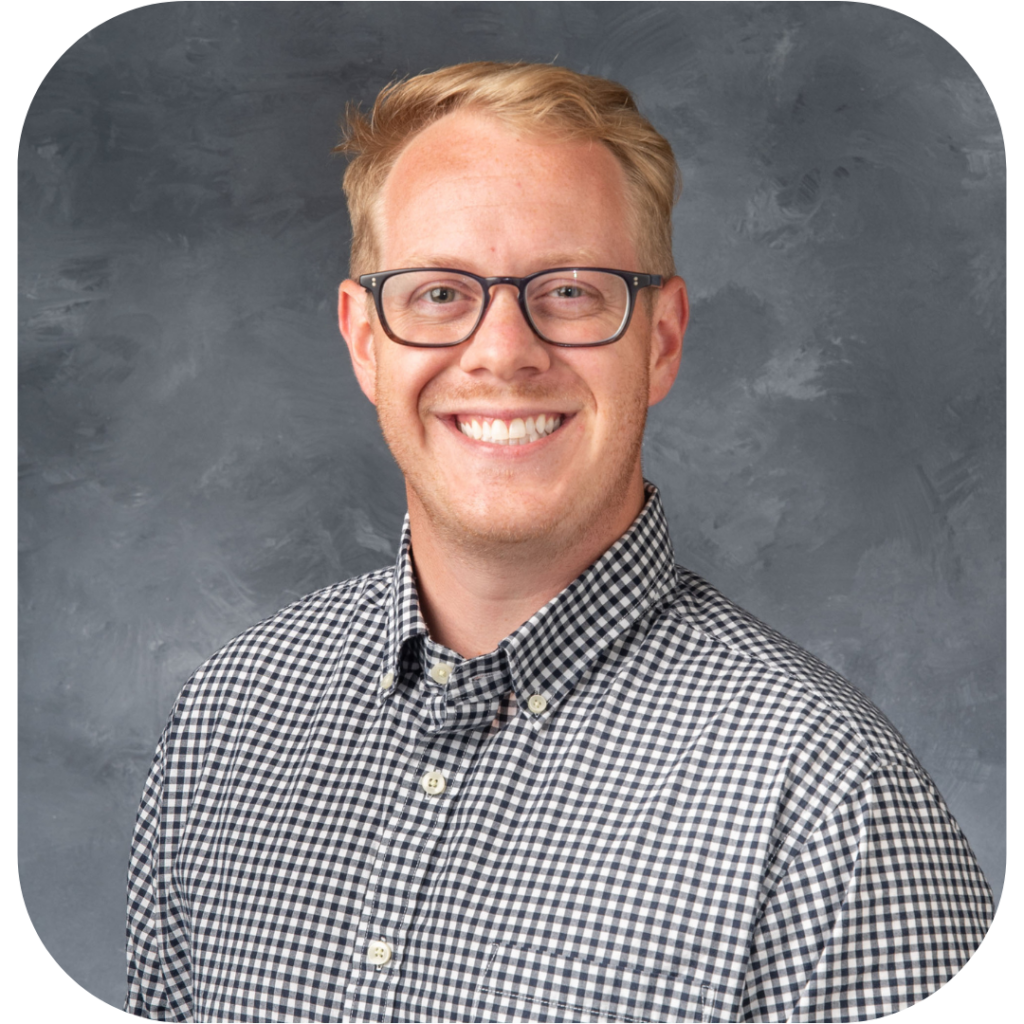 Daniel Vorwerk is the Event and Communication Project Specialist for International Programs at the University of Iowa, where he oversees event services and donor stewardship for the unit. Originally from Mediapolis, Iowa, Daniel graduated from the University of Northern Iowa with a BA in communications: public relations and a minor in marketing in 2015, and a MA in postsecondary education: student affairs in 2017. He started his higher education career in student housing, managing eight apartment buildings at Minnesota State University, Mankato, before moving back to Iowa in 2022. Daniel resides in North Liberty, Iowa, and in his free time enjoys working out, brewing coffee, designing websites, and golfing.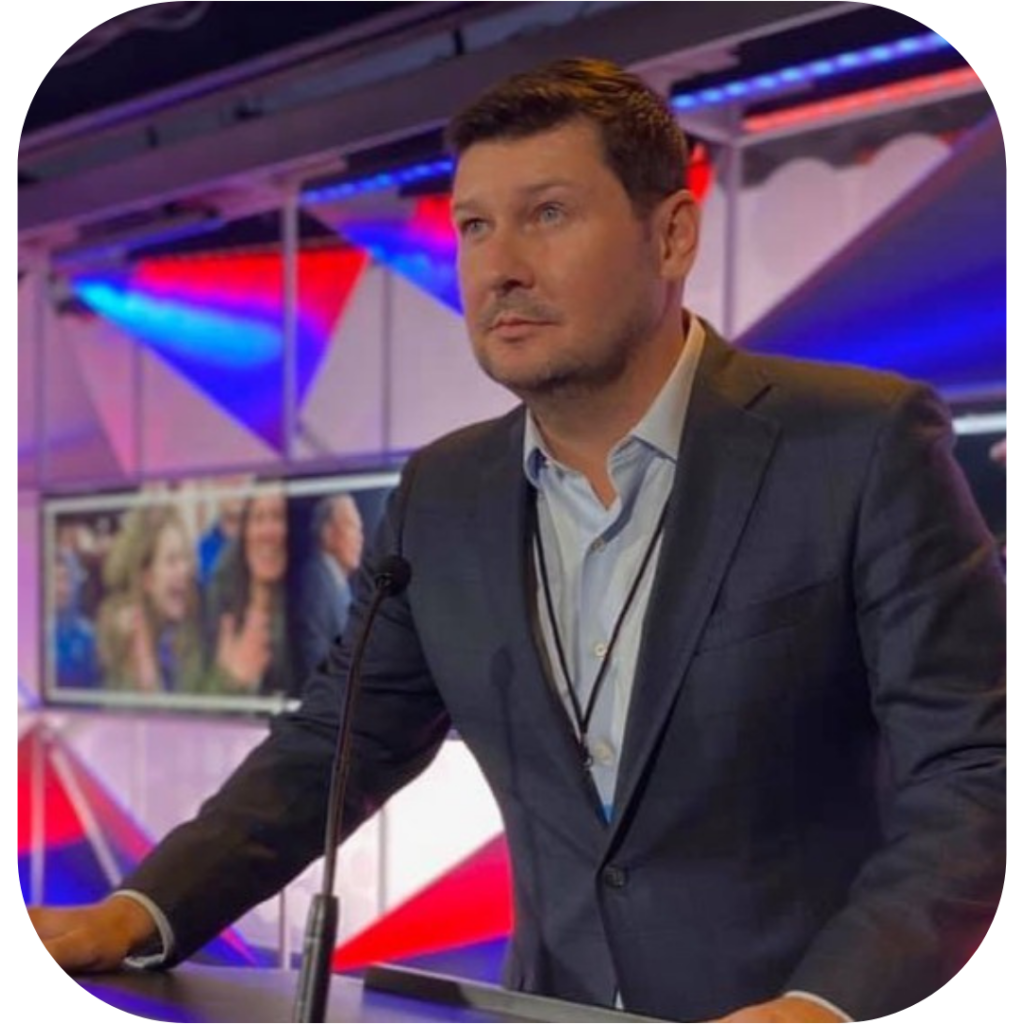 David Woodruff is a political media strategist with a proven reputation for creating compelling communication on television, in print, and online. Called "one of the most sought-after figures" in the St. Louis Post-Dispatch, Woodruff has worked with The Daily Show, was the on-air topic of a Rush Limbaugh assault, and has been identified by Capitol Hill's Roll Call as achieving "a feat of historic proportion." David enjoys mountain biking, boating, and spending time with his architect wife Lea McRoberts, their two Australian shepherds and five chickens (who are named after Lea's aunts).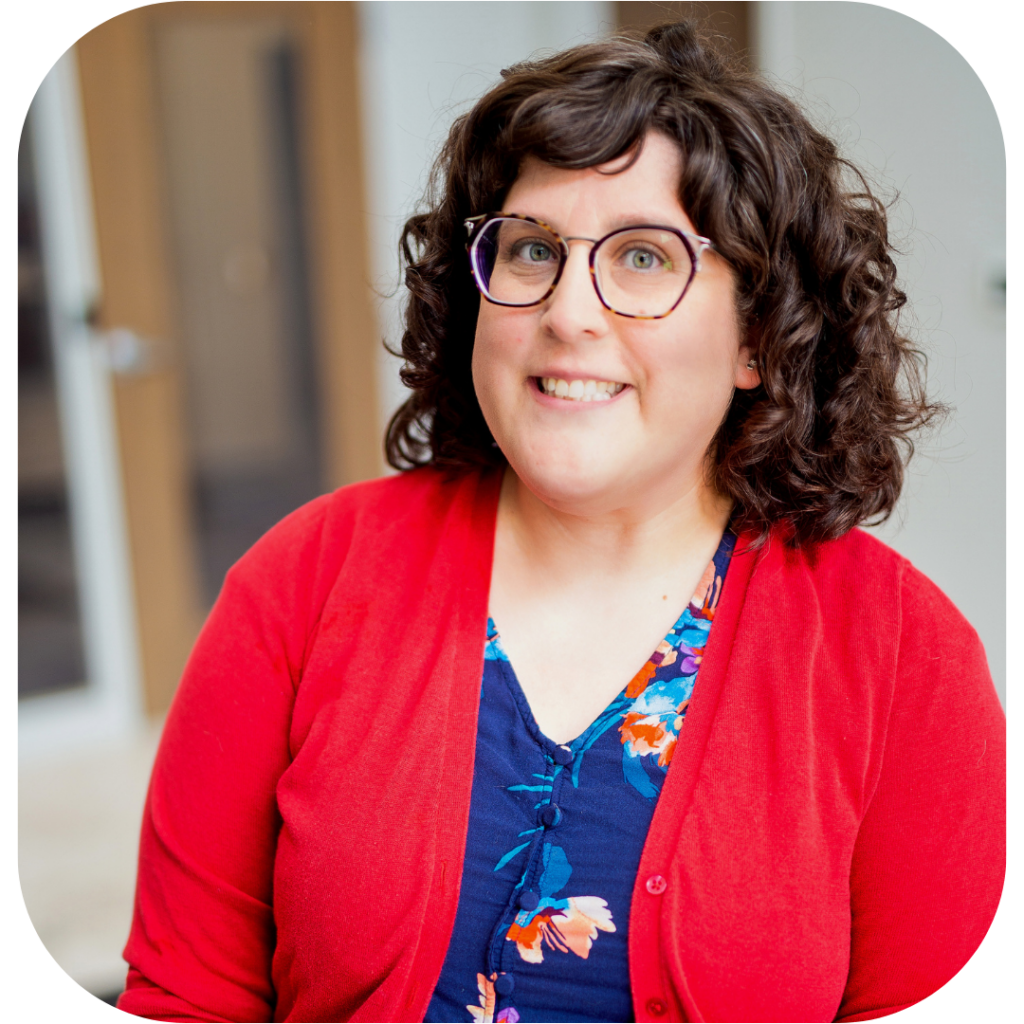 Debbie Ackerman has over 10 years of experience working in Community Action and is currently HACAP's Johnson County Outreach and DEI Director. She holds a bachelor's in Social Work from what was then Mount Mercy College and is licensed at that level. She has been a certified Child Passenger Safety Technician since 2017 and recently completed national certification as a Results Oriented Management and Accountability Implementer. Debbie is on the Board of Directors for United We March Forward, a non-profit organization that supports immigrant families through education, encouragement, and empowerment. She shares her home with her husband and their two sons and spends her time there making crafts her grandmothers would disapprove of.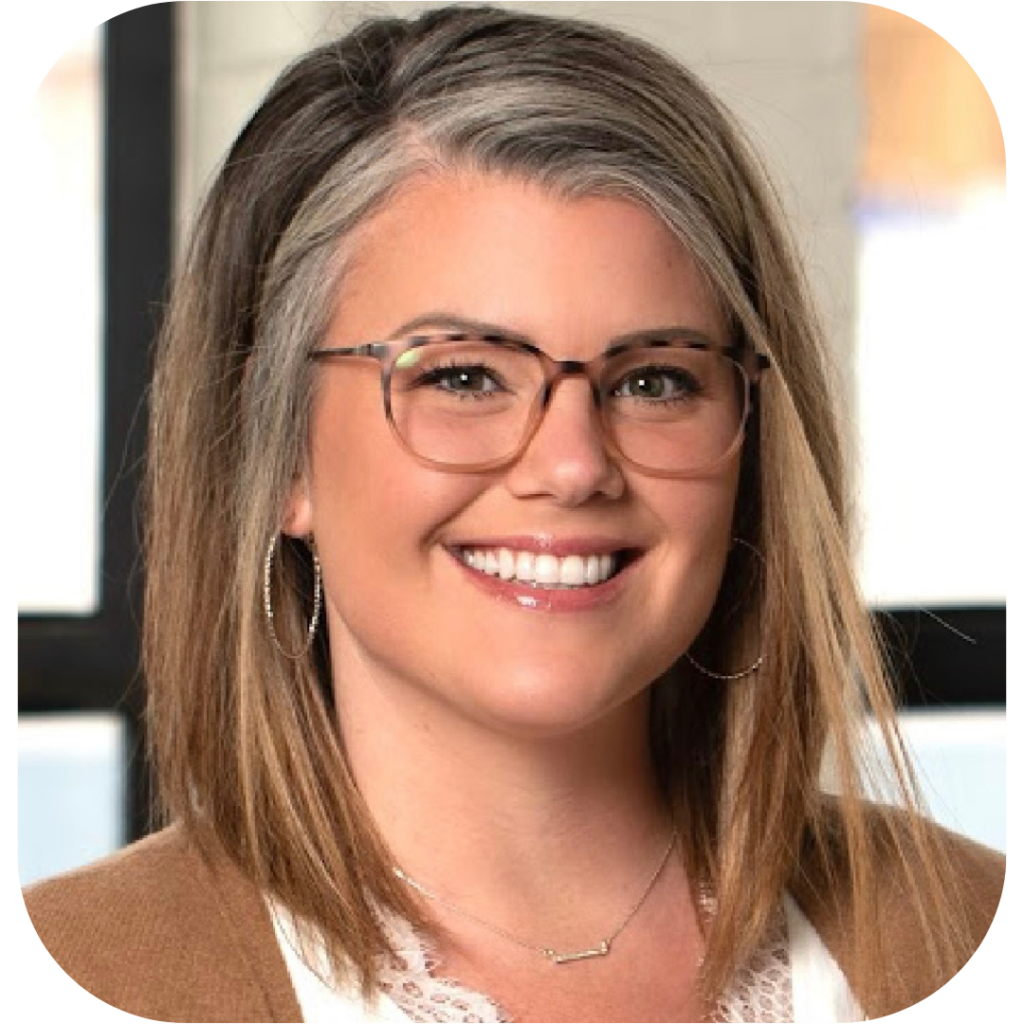 Destyn is the Retail Manager of the North Liberty branch of First Interstate Bank. She has been with the bank, formerly known as Great Western Bank, for 6 years in various rolls including both retail and commercial. In all her roles, she has enjoyed building relationships and helping her customers with a wide array of things. She enjoys being involved with nonprofits and continues to advocate for their missions. She is involved with Tanager Associates Board, Cedar Rapids Freedom Festival, and recently joined the North Liberty BBQ & Blues. She has a 2-year-old daughter who she enjoys going on adventures with her or doing DIY projects around the house.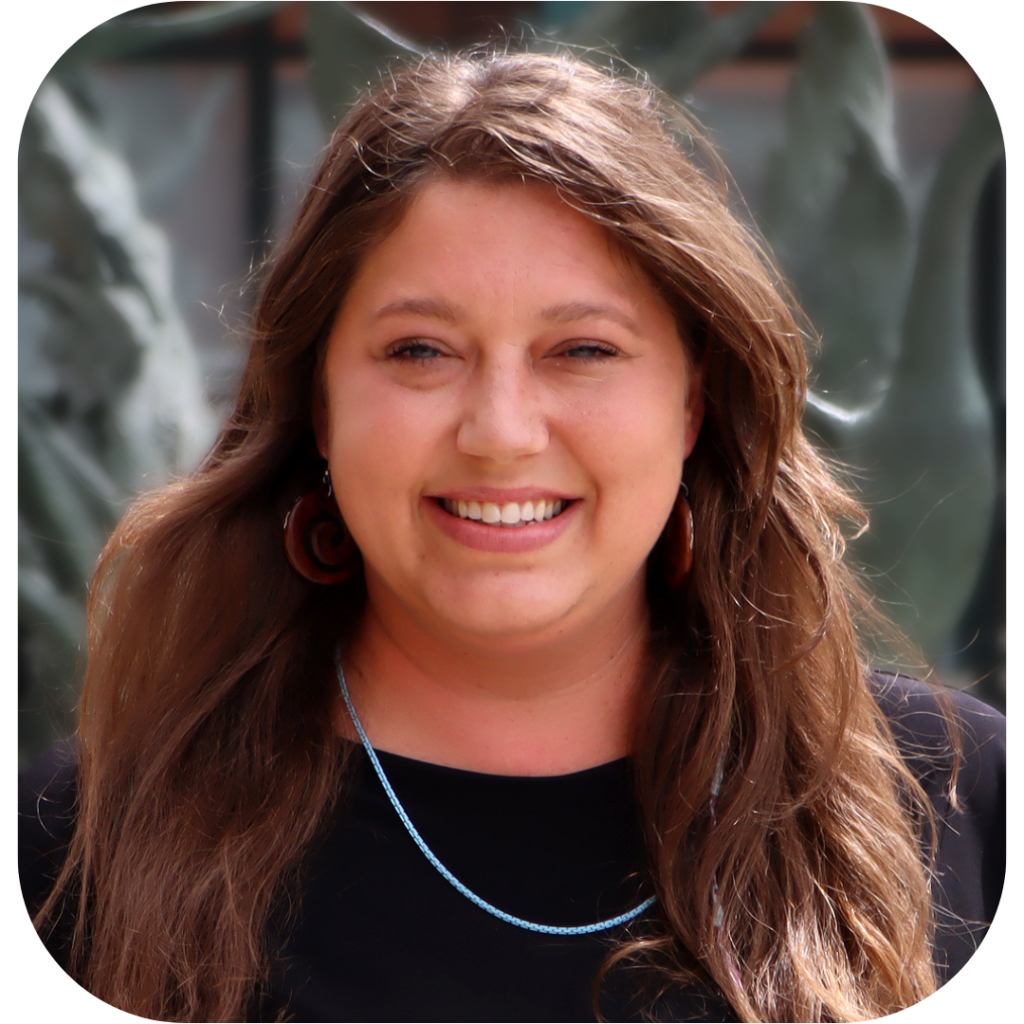 With a diverse journey spanning food systems, research, and non-profit leadership, Emily's path began as an eager eight-year-old pouring sodas at her uncle's dirt racetrack in rural Iowa. Continuing in the food service industry throughout high school and college taught Emily the power of connections, relationships, and leveraging skills to overcome challenges. When she moved to Iowa City for college 20 years ago to study art, Emily fell in love with the community and hasn't looked back. Emily discovered a diverse group of non-profit organizations who supported her at various times over the years as her needs evolved as a young family. Eventually, Emily shifted her professional focus to community action, embracing volunteering and starting her career in non-profit leadership at Table to Table. Emily is pleased to now support that diverse group of organizations as the Director of Community Impact and Engagement with United Way of Johnson and Washington Counties. Beyond her professional pursuits, Emily cherishes time with her husband, two sons, and two dogs; spends hours chatting with friends; reading in her hammock; and exploring culinary delights on her travels.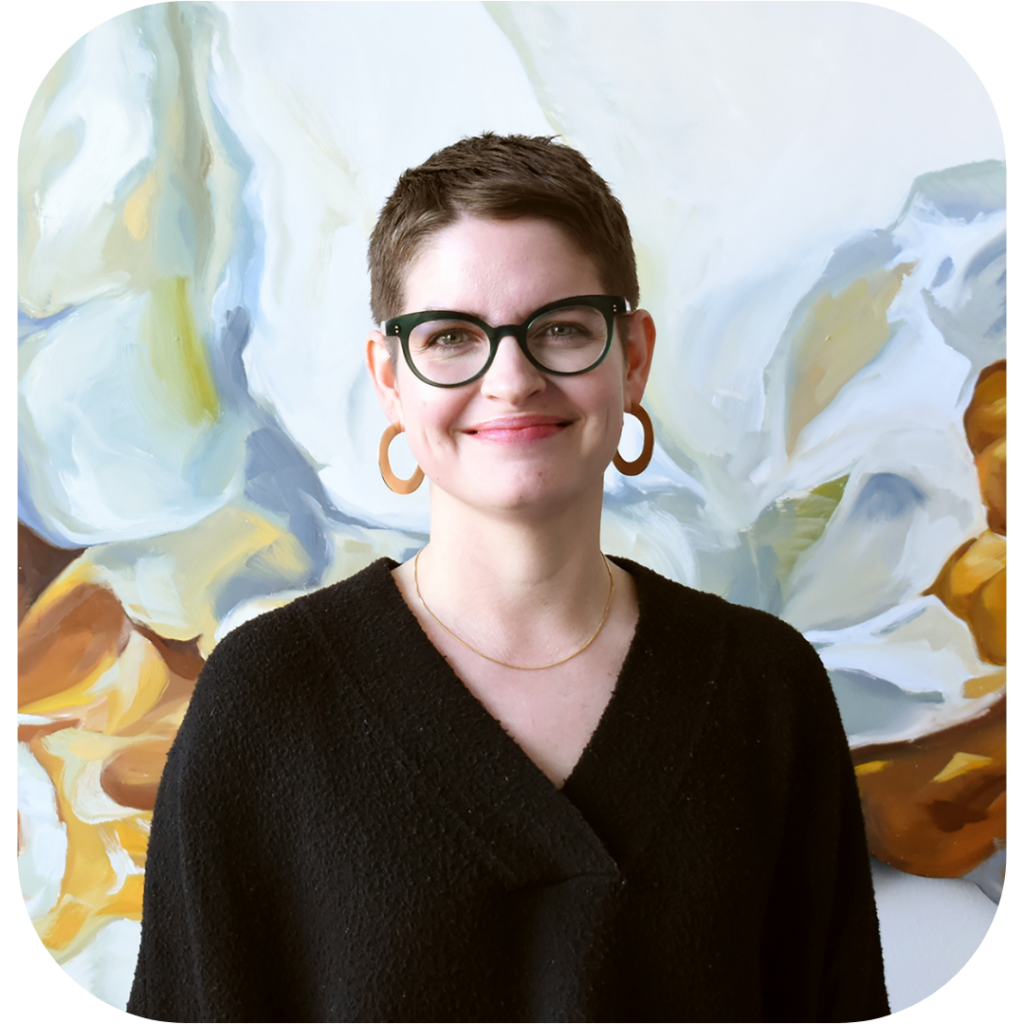 Hayley's first job was at a movie theater in Peoria, IL, and now she is the Membership & Development Director at FilmScene. She has spent all of her adulthood hopping around the midwest, including studying at Indiana University and working in the nonprofit sector in Chicago and Minneapolis / St. Paul. Iowa City has been her home since 2022 – Iowa City is her late husband Mike's hometown, and she is beyond grateful to raise her three year old daughter in this strong, welcoming community. In her very limited, toddler-less free time she watches movies at FilmScene, plans monthly death cafes at The Green House, practices yoga, and reads long overdue library books. Like Paul Wellstone, Hayley is guided by the belief "We all do better when we all do better."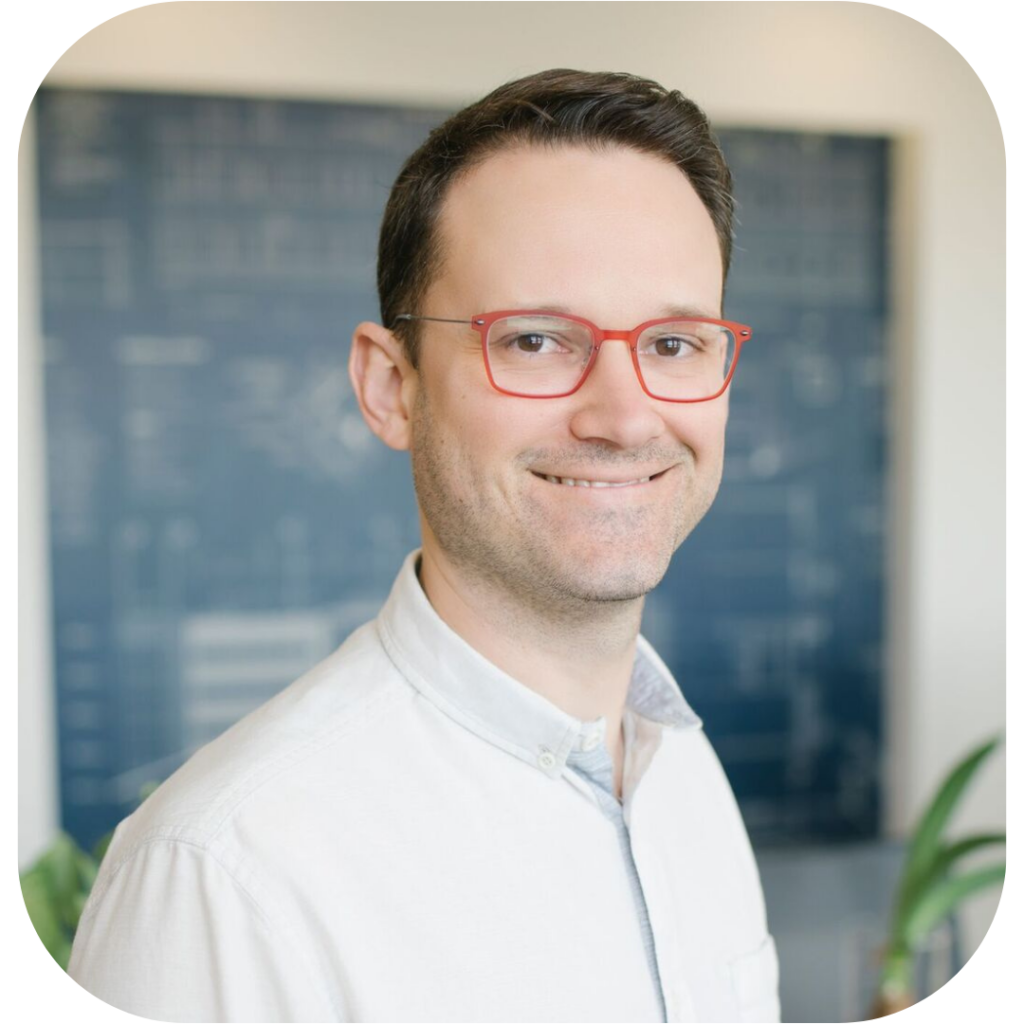 James was born and raised in Iowa City. He is an experienced manager within the construction industry, specializing in early project planning and management. James' role at Russell is to foster collaboration among diverse sets of individuals to make sure they are working effectively to creatively solve problems and build great projects. Through his academic and professional life, James has been driven by the desire to shape and create spaces that leave lasting impressions on occupants and the community. He is looking forward to using his passions and skills to help the community grow in a sustainable and equitable way.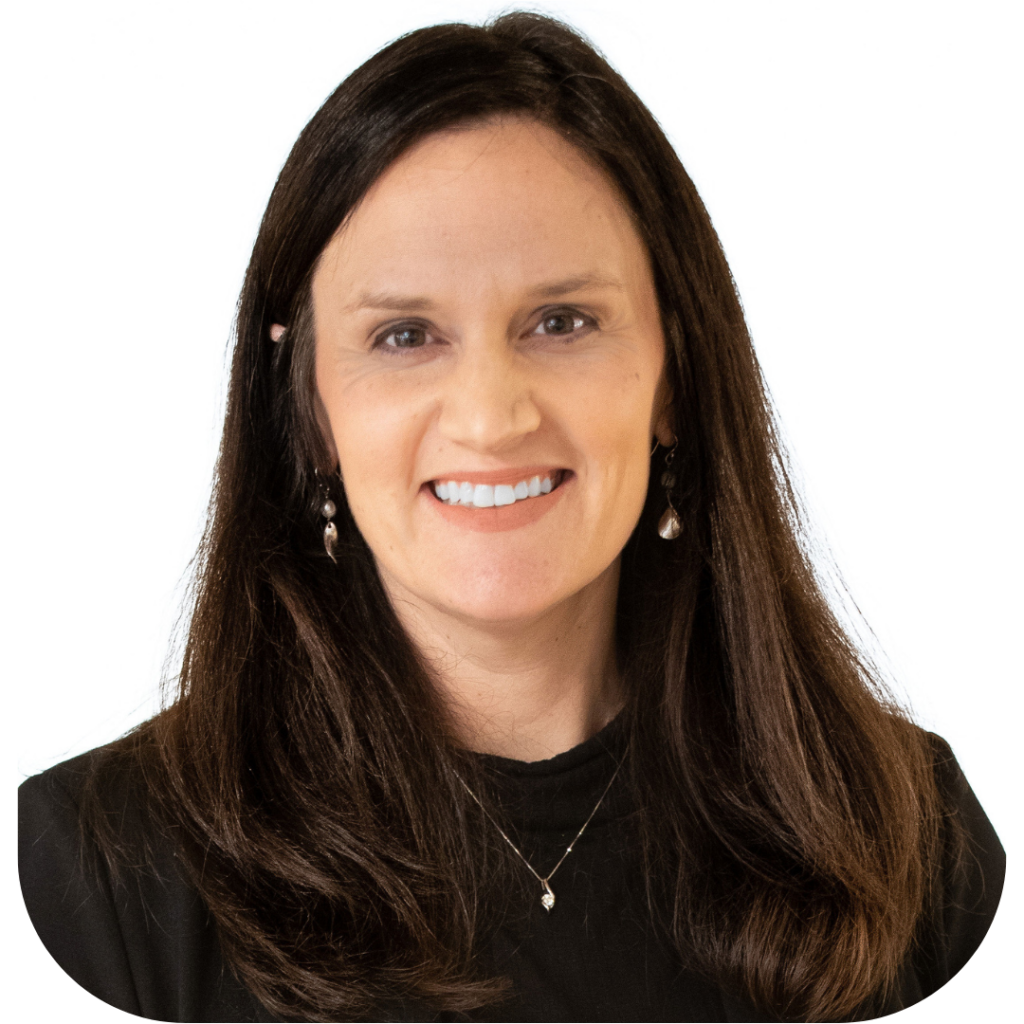 Jennie Wunderlich is the president and fourth generation co-owner of PSC Distribution and Studio H2O Kitchen & Bath Showroom in Iowa City. Jennie is an Army Veteran who was humbled to be able to come back to Iowa to learn and lead in her family's business. She is passionate about leadership and helping her community with a drive to positively impact local businesses and youth to overcome challenges and reach their potential. Jennie is married to her husband, Ben, and they have three children, two teenage daughters and an elementary aged son, two Australian Shepherds and some 4-H chickens.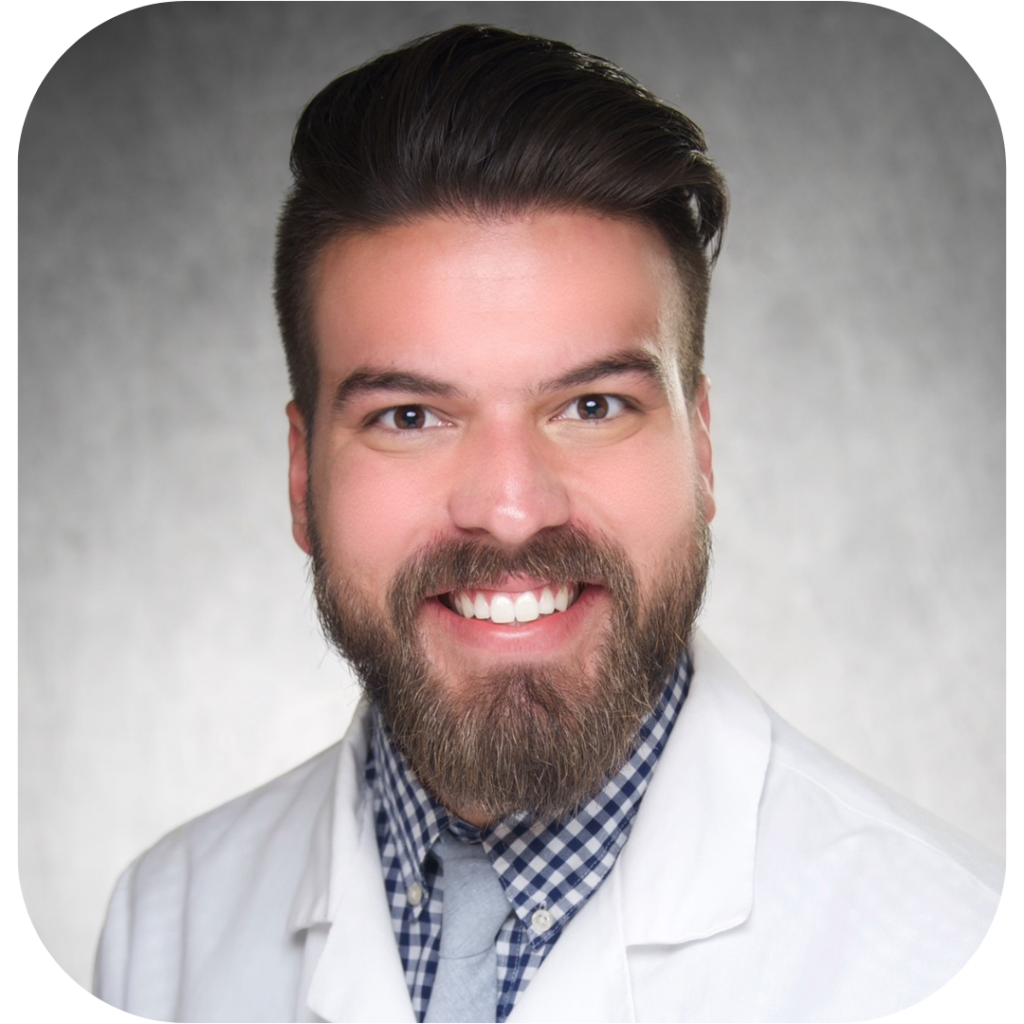 Jim Kinney grew up outside of the Quad Cities in a small town called Eldridge, IA. After completing his undergraduate and graduate studies at UI, Jim eventually landed his dream job as a Nurse Practitioner in the Department of Family Medicine with the LGBTQ Clinic at UIHC. He and his partner, Christopher, have planted roots here in Iowa City and hope to continue to dedicate their careers to the area. Jim is so honored and excited to be part of this year's CLP class – and can't wait to learn more about this unique community in order to better serve his patients.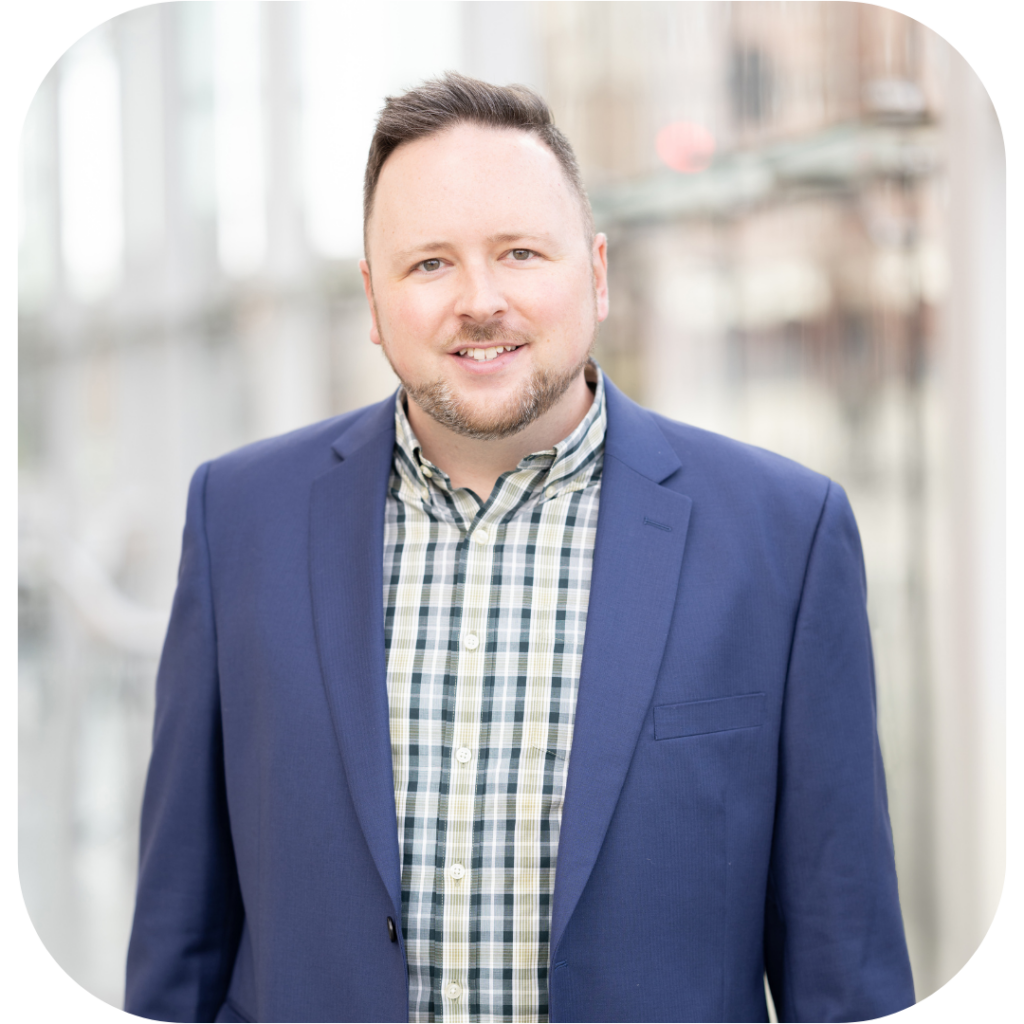 Joe is the Nighttime Mayor in the Iowa City Downtown District serving as a liaison for nightlife businesses, visitors and stakeholders as well as promoting the arts and nightlife culture in the District. Joe has years of management experience from previous work at the Eastern Iowa Airport, is the President of Iowa City Pride and is a founding member of NITECAP Alliance, a professional group for advancing nighttime management in the United States. Joe graduated from the University of Iowa with a BA in Theatre Arts.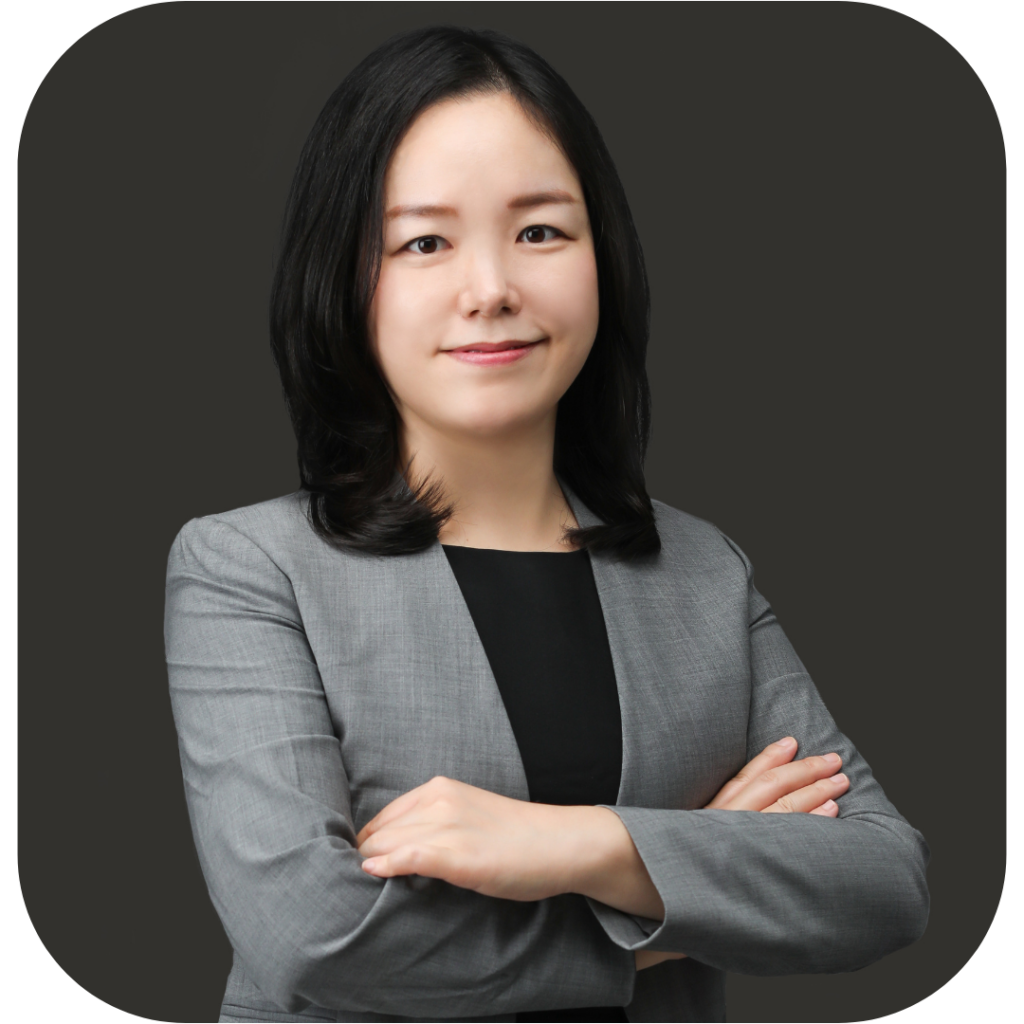 Jooyeon "Zoe" Lee graduated from Seoul National University College of Law in South Korea. She earned an LL.M. at the University of California Los Angeles School of Law and her J.D. at the University of Iowa College of Law. After graduation, she was a judicial law clerk at the Third Judicial District of Iowa and started her legal practice at Phelan Tucker Law LLP in 2022. She is actively involved in the community, being a member of multiple associations of lawyers and joining the board of directors at Chains Interrupted. In her free time, she likes to spend time with her friends, cook, and travel.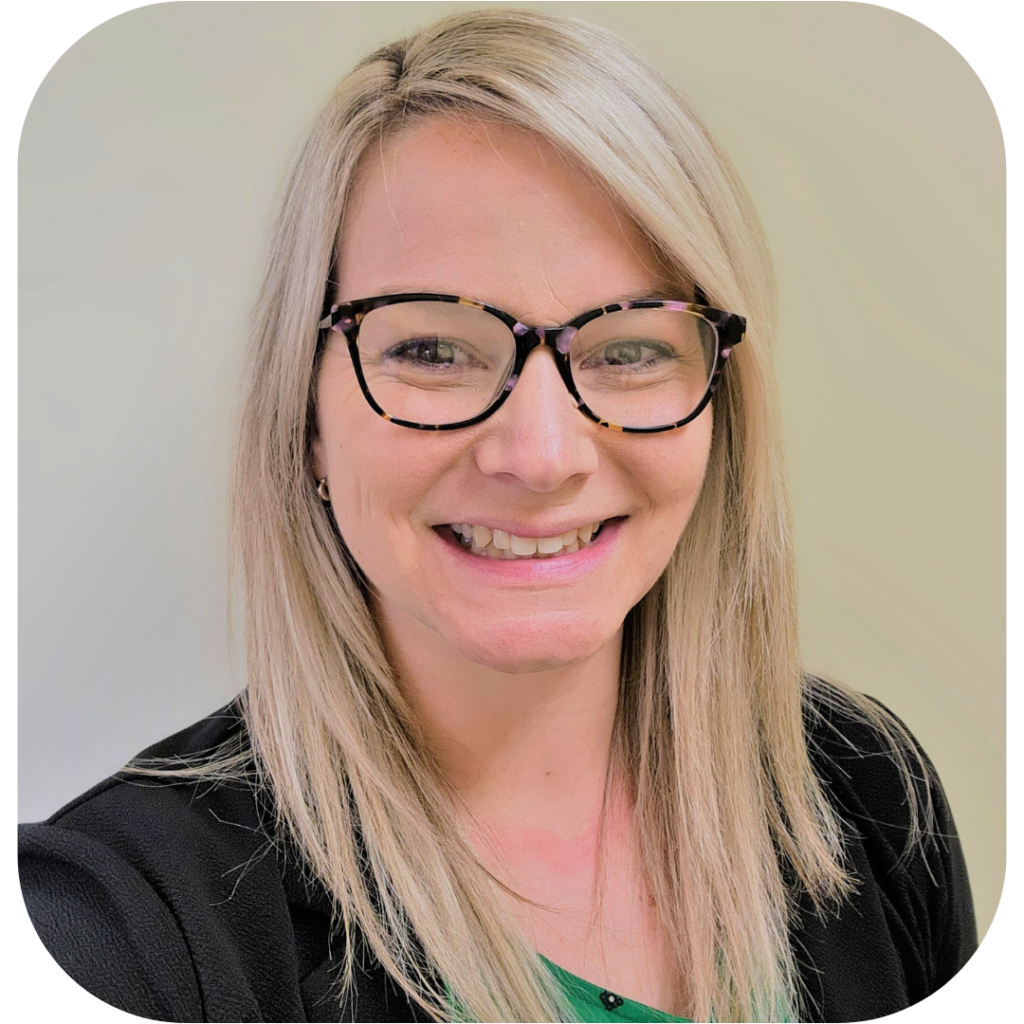 Leslie Alvarez is the Director of Operations at the North Liberty Community Pantry. Leslie grew up in Cedar Rapids and graduated from Loras College in Dubuque. She has been living in Johnson Country since 2011 and now resides in North Liberty with her husband John and son Maxton. Leslie has always been someone who believes in "People helping people," and is passionate about the work she gets to do every day with her community at the Food Pantry. She enjoys spending her free time utilizing all of the great resources in Johnson Country by being outside with family either going camping or boating.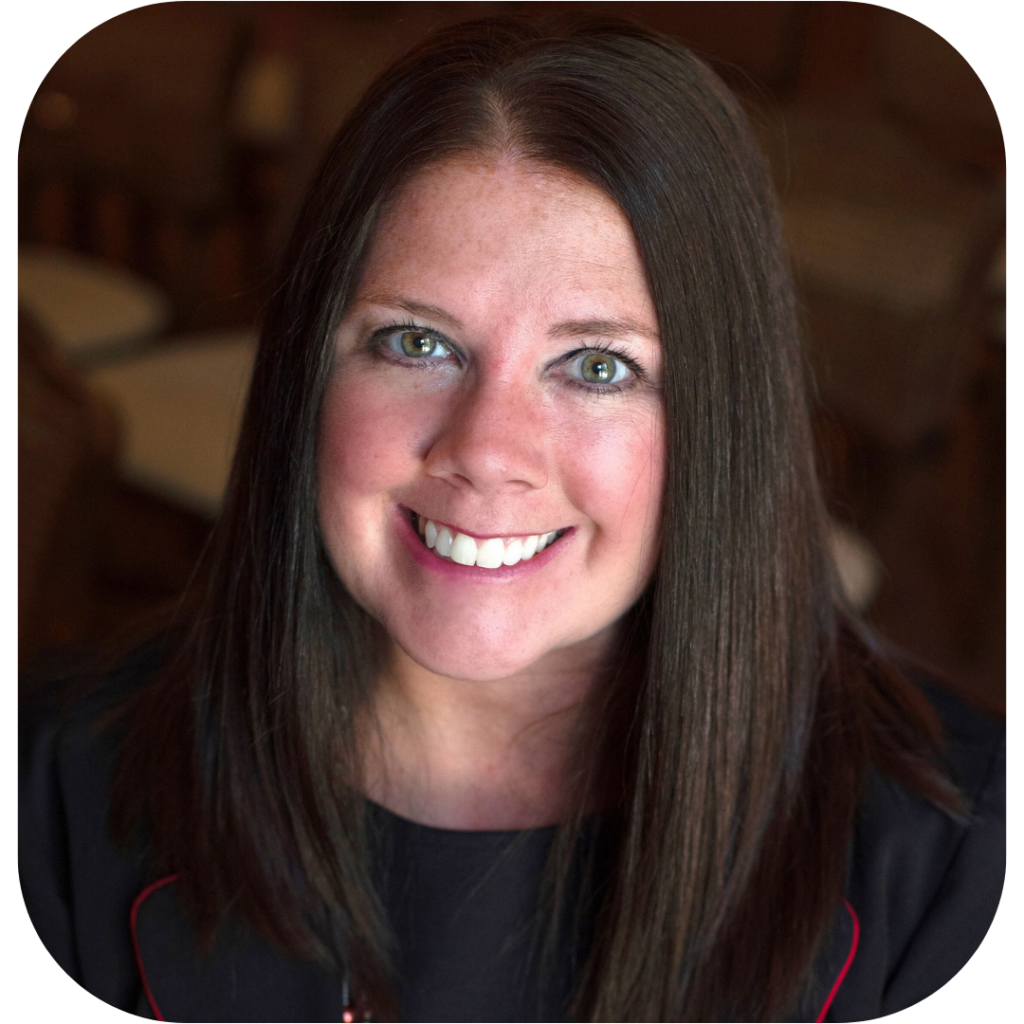 Libby is a native of Iowa but moved to North Liberty in 2021 where she and her family plan to make this their permanent home! She has been a licensed funeral director since 2006 and has enjoyed working at Lensing Funeral and Cremation Service for the past two years. Libby and her husband have one (very busy) three-year old son. When not working, Libby enjoys being outside, riding her bike, spending time with family and friends and visiting new restaurants. She is extremely excited to take part in this program to learn about this thriving community.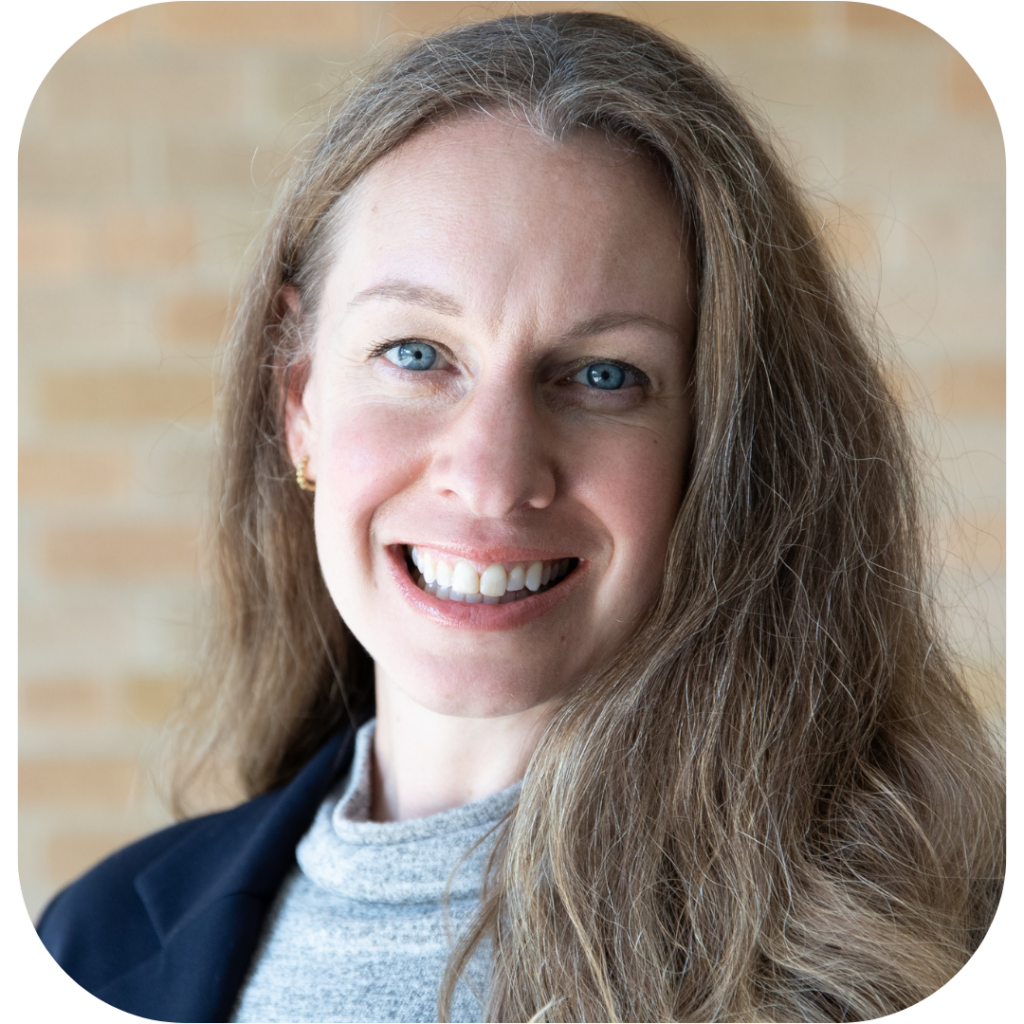 Liz is an Assistant City Attorney for the City of Iowa City, where she focuses on litigation, public works, and the library. She has a B.A. from the University of Iowa in English and Political Science, and is a graduate of the University of Iowa College of Law. Prior to working for the City, she was in private practice, worked as a law clerk on the Iowa Court of Appeals and was a staff attorney for Iowa Legal Aid. Liz enjoys running, cooking, drinking coffee, hiking with her family, and watching her kids play, participate in sports, and play music.
Mary has served as Executive Director of National Alliance on Mental Illness (NAMI) of Johnson County since January of 2014 whose mission it is to support those with mental illness, their loved ones and providers. Her advocacy includes relationship building, staff retention, and access to care. Mary holds a B.A. in Accounting from McPherson College and a M.A. in Rehabilitation Counseling from the University of Iowa. Mary lives in Iowa City with her husband Habib and sons, Zaden and Hakim.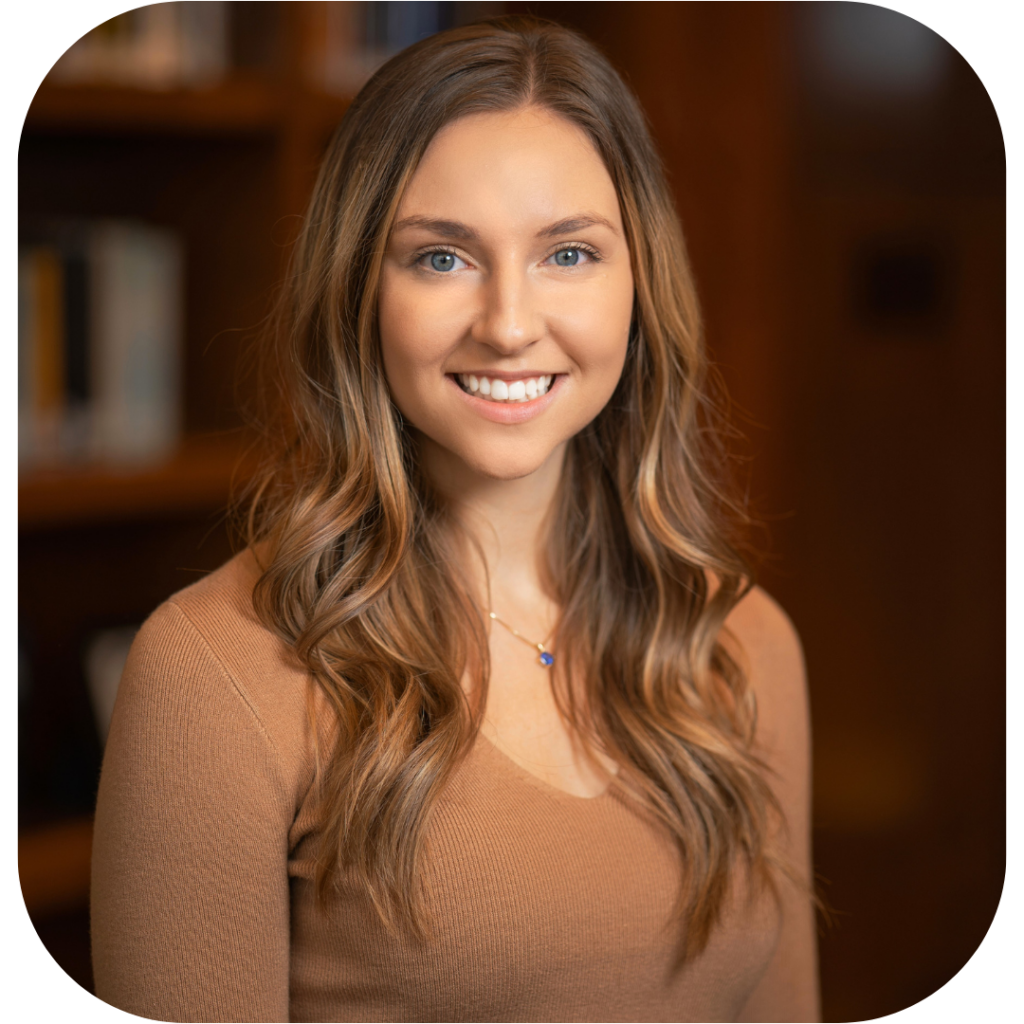 Megan Flewellyn is the Chief Executive Officer of the Iowa City Area Association of REALTORS. Originally from Illinois, Megan moved to attend the University of Iowa in 2014 and has been in love with the Iowa City area ever since. After graduating in 2018, she quickly found her passion for the real estate industry, and how it's connected to all areas of community. Megan lives in Iowa City with her fiancé Logan and their two dogs. In her free time she enjoys cooking, hot yoga, and trying out every new local restaurant.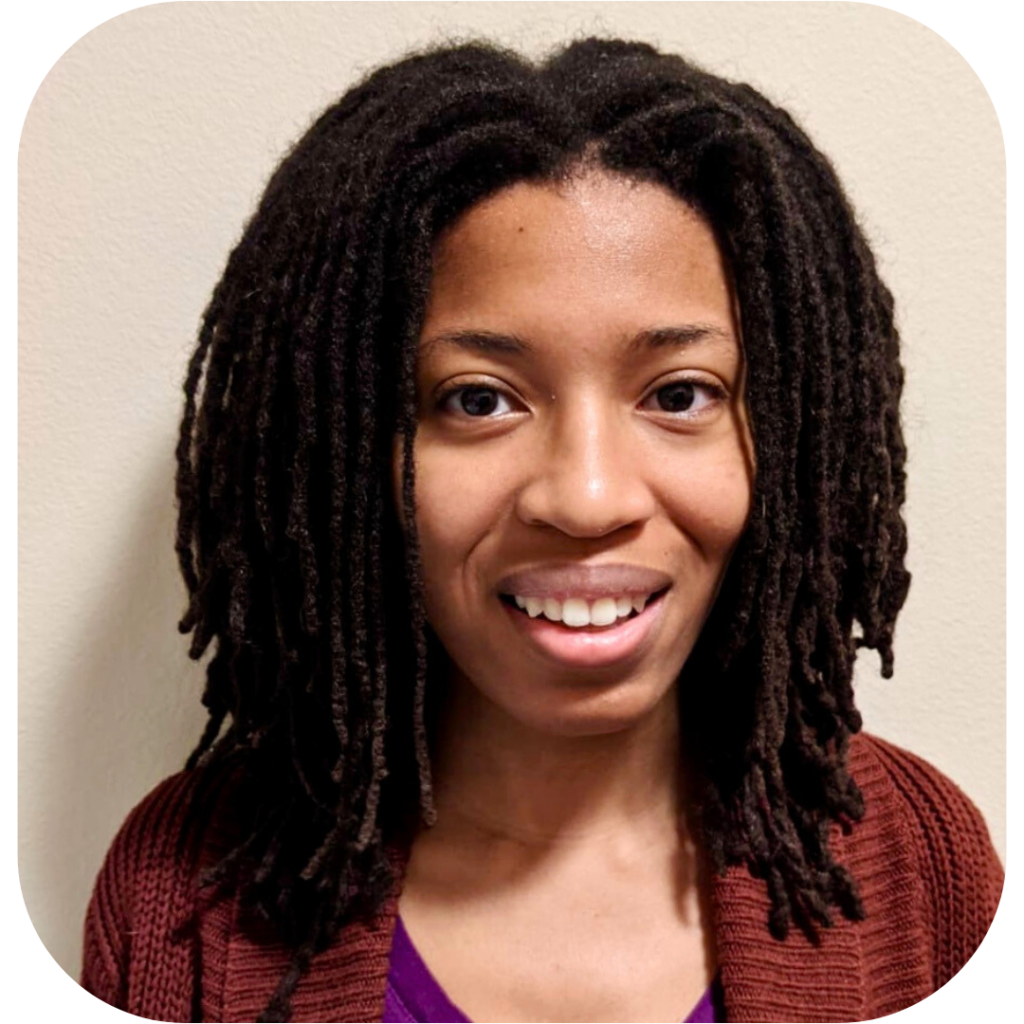 Micah Ariel James is the Outreach & Equity Coordinator for the City of North Liberty. She is a community engagement specialist who develops, supports, and facilitates programs and initiatives with an eye toward building communities that are welcoming, inclusive, and equitable. Outside of work, Micah enjoys attending community events and spending time with her husband and son and their two dogs. She holds an MFA in Theatre Arts (Playwriting) from the University of Iowa and BA in Playwriting from Columbia College Chicago.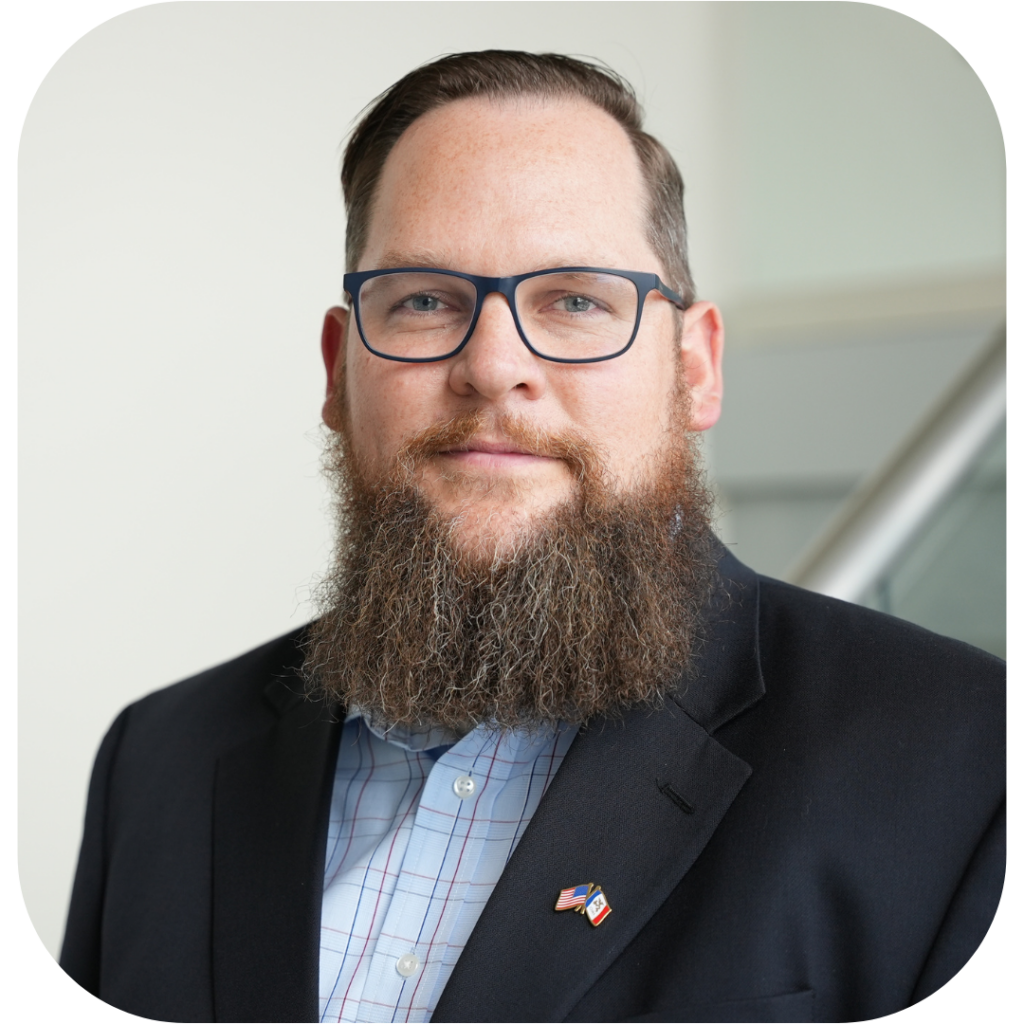 Nate Mueller has spent his entire 15-year career in local government. Since obtaining his Master's degree in Urban and Regional Planning from the University of Iowa, he spent 3 years as the Planning & Zoning Director for Clinton County, Iowa, and has served as the Assistant Director of Planning, Development, and Sustainability for Johnson County since 2016. Nate serves as the Senior Planner and oversees the planning, code enforcement, and administrative support functions of the PDS office. Nate is also an adjunct lecturer with the University of Iowa and teaches on land use and planning policy. Originally from Iowa City, he currently resides in Solon with his wife Kelli, their daughters Ella and Amelia, and a cavalcade of cats.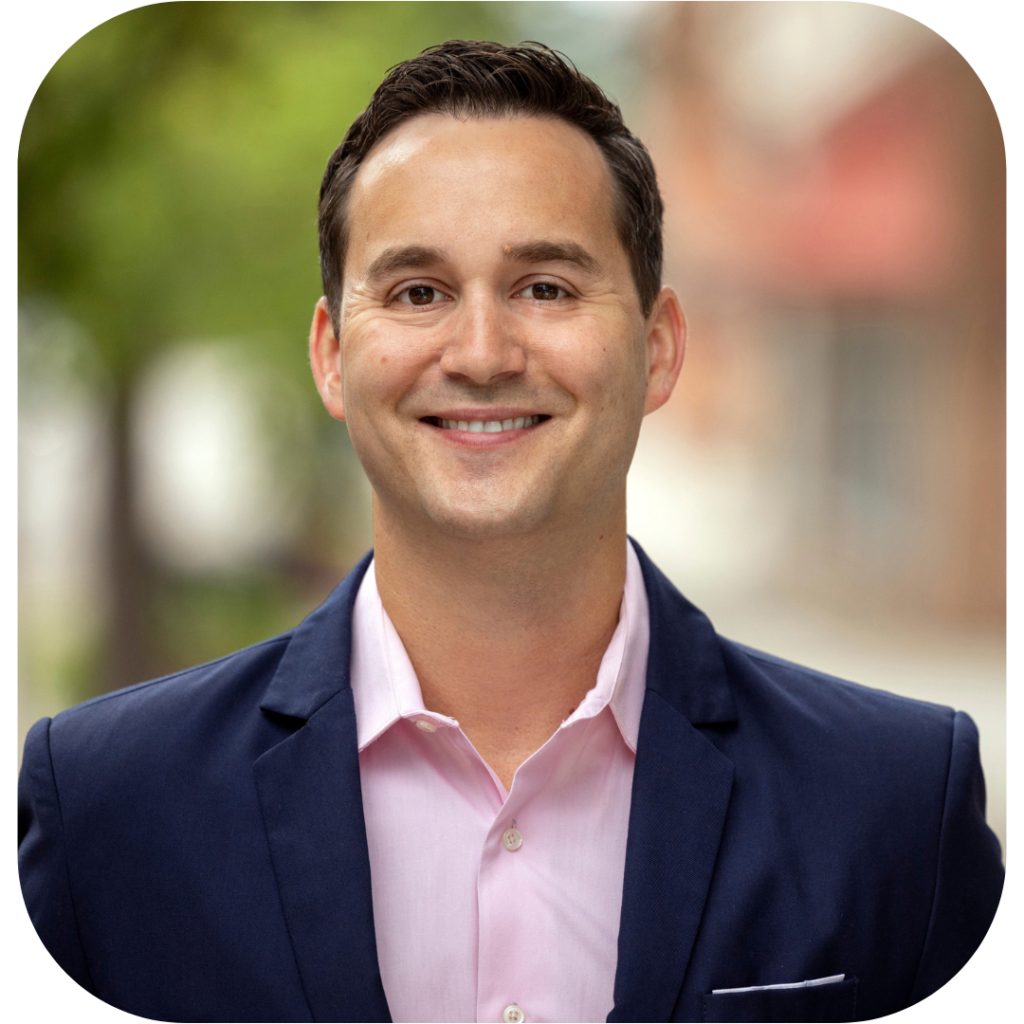 Nick Hatz is a Principal Civil Engineer at Shive-Hattery where he serves his clients as a professional engineer and site design lead. Nick works tirelessly to help his clients navigate through design, socioeconomic, environmental, and regulatory challenges. With his understanding of local, state, and federal regulations, he helps keep their projects on track and moving forward– with the ultimate goal of improving his Community's landscape. His commitment to his Community has also led him to the Community Foundation of Johnson County where he currently serves as the Chair of the Board. Nick is inspired daily by his wife (Jenni) and their two children (Cora, 9 & Luke, 7). In his free time, Nick likes to coach his children's sports teams, cheer on the Hawkeyes, and spend time with the family's two dogs (Marvin, Great Dane & Ada, Boston Terrier).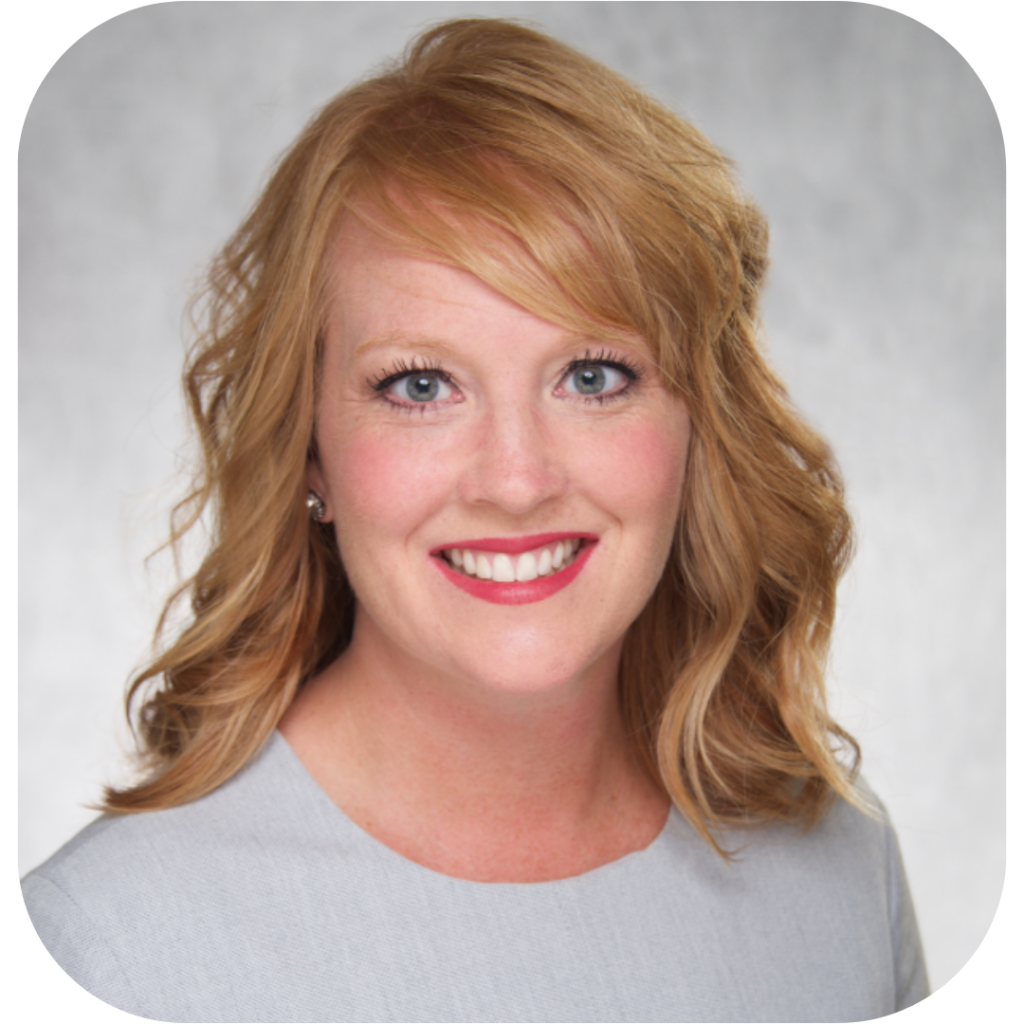 As Director of Clinical Services at UI Health Care, Rachel Kirchner oversees primary care, specialty care and same-day care clinics in Johnson County and other communities across the state. Her role includes identifying opportunities to expand health care locations and services to communities in need. Rachel is a proud University of Iowa alum in undergraduate and graduate programs and has 2 daughters attending schools in the Iowa City Community School District.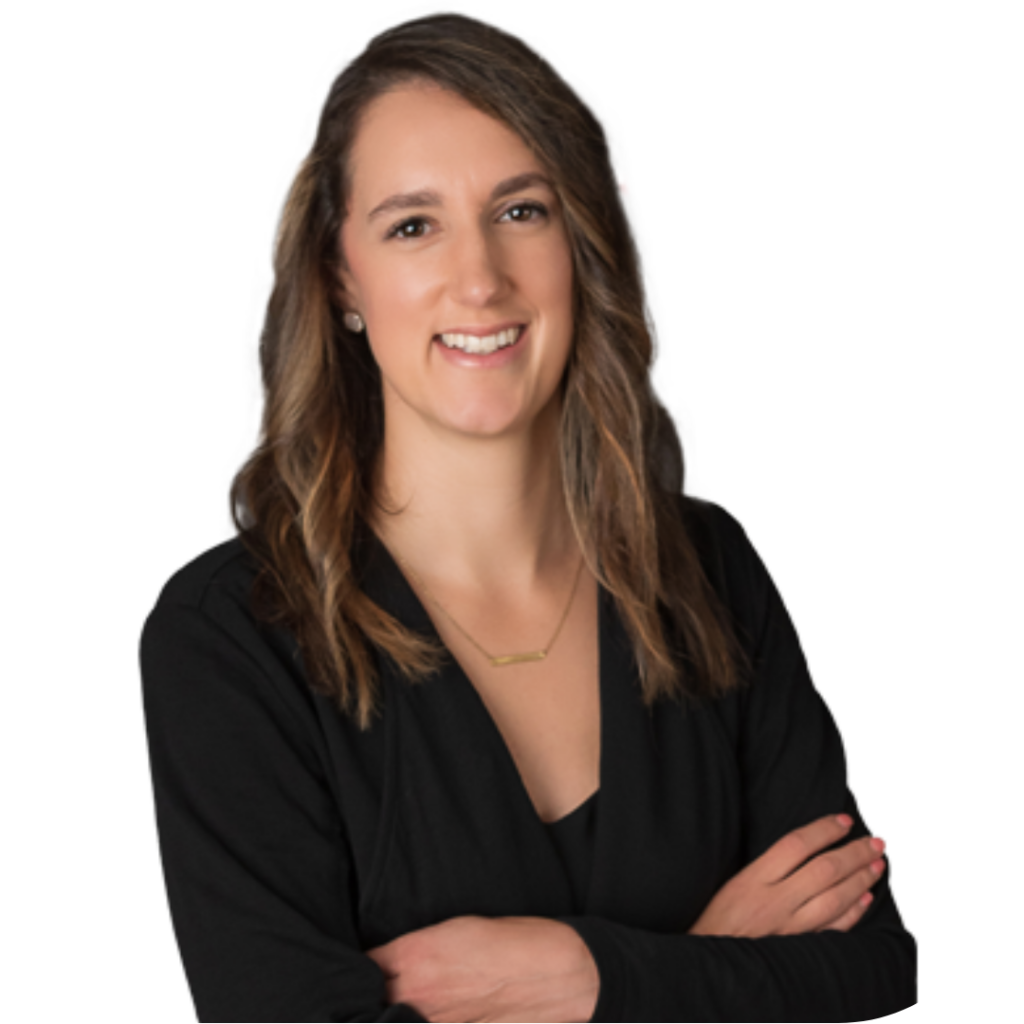 Sarah Davelaar moved to Iowa City in 2015 and currently serves as Marketing Director at Urban Acres Real Estate. At her core, Sarah is a team player, organizer, and critical thinker. If she had a mantra, it would be "work smarter." Sarah is a self-described process nerd uses her keen eye for detail to strive for efficiency without losing sight of the bigger picture.
Sarah earned an MBA from the University of South Dakota and a BA in Communication and Advertising from Waynesburg University. As a Pittsburgh native and an Iowa (City) captive, she'll cheer for any team wearing black and gold. Outside of work, Sarah loves staying active. You can find her playing soccer, biking, experimenting in the kitchen, or chasing after the twin toddlers with her husband, Zach.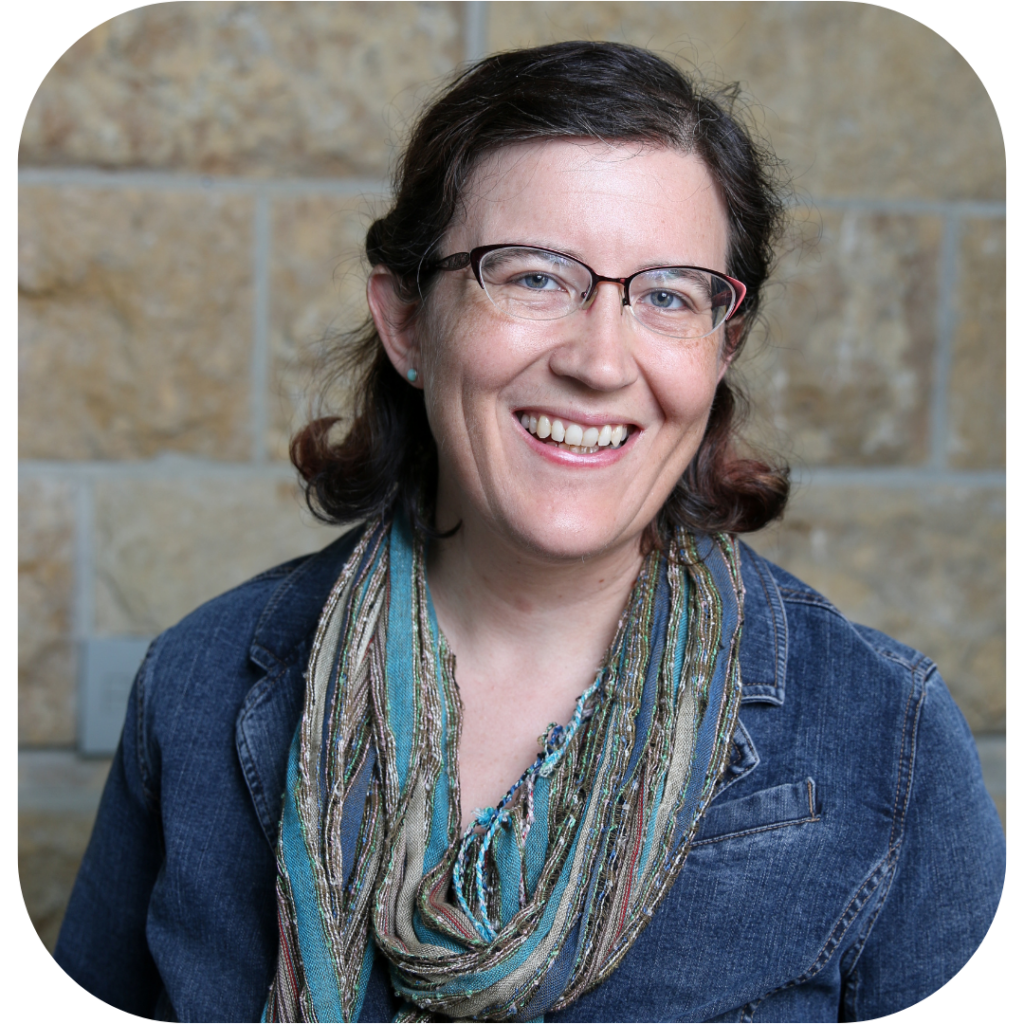 Sarah J. Gardner is the Climate Action Coordinator for the City of Iowa City. A graduate of the University of Iowa with a master's degree in urban and regional planning, Sarah has led projects focused on electric vehicle readiness, alternative energy, transit and active transportation, recycling, and climate preparedness in Iowa and Illinois. Previously a journalist covering sustainability and climate change, Sarah has authored many articles on climate resilience and is a dedicated advocate for creating communities that are healthy, equitable, and engaging places to live.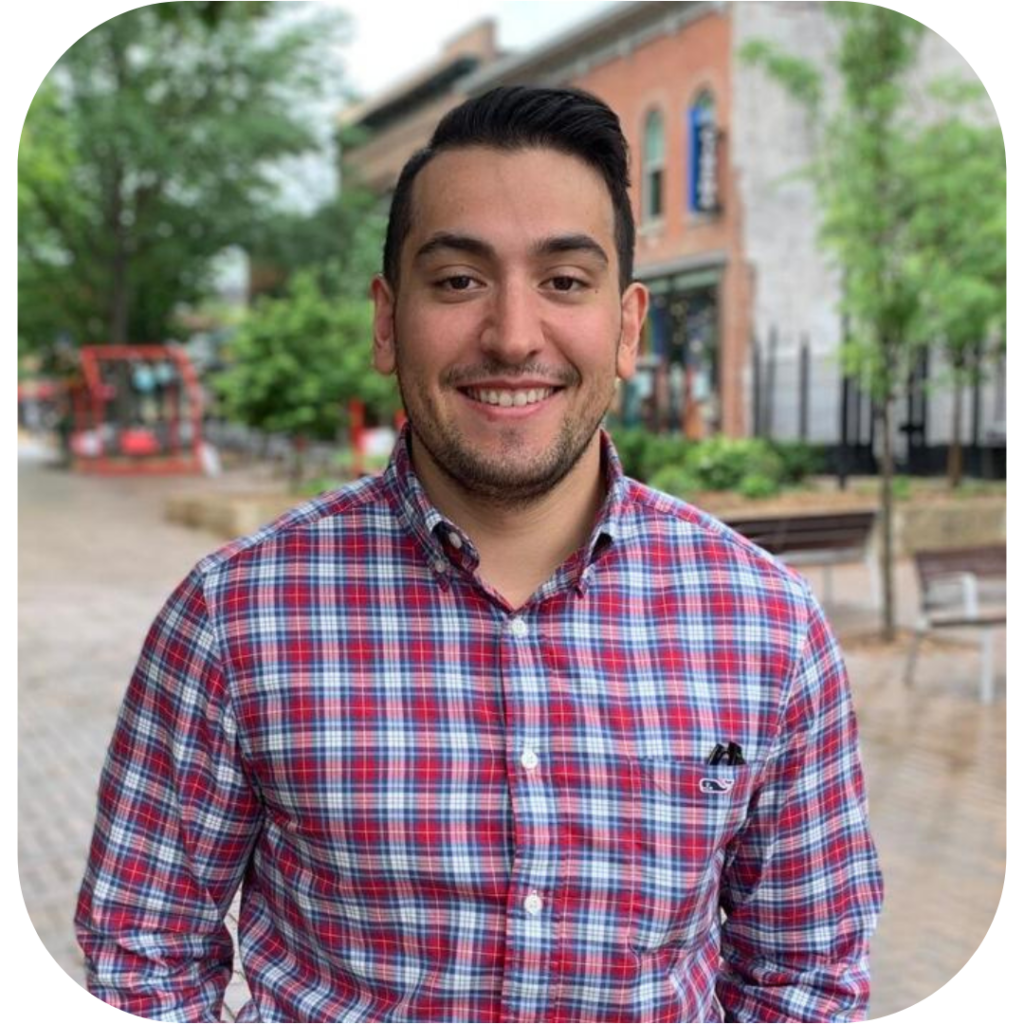 Thom Johnson is currently the Director of Member Engagement at the Iowa City Area Business Partnership. In this role, he oversees programs that drive community engagement and collaboration. Originally from Washington, Iowa, Thom attended the University of Iowa's Tippie College of Business, graduating in 2016. Thom started his career selling SAS Institute analytics solutions to the Federal Government, where he developed strong problem-solving and communication skills. He returned to the Iowa City area in 2019 and now uses his expertise to manage Business Partnership programs like the Ambassador Program, Referral Exchange Network, City Connections networking events, and Ribbon Cutting celebrations. His work helps to build connections and facilitate engagement within the Iowa City business community.
Interested in applying to CLP?
Join our interest list to be notified first when applications open in Spring 2024.