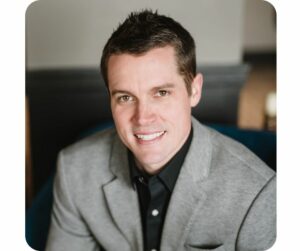 I'm honored and delighted to be a part of the inaugural 2022 ELP class! Currently I serve as General Manager of the #1 Hotel in Iowa City – The Highlander Hotel. My wife Laura and I reside in Iowa City with our three amazing children Owen (8), Mason (6), Addy (4) and our dog Mabel.  I am a native Iowan transplanted from Urbandale, IA. Congratulations to all participants!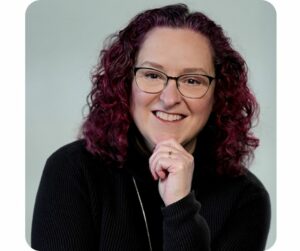 Annette Schulte has spent nearly 30 years in the content business as a writer, editor and manager for people, products and brands — currently as Vice President of Content for AMPERAGE Marketing & Fundraising. In addition to agency work, her broad professional experience stretches from the news media to marketing in B2B and nonprofit fields. A strategic thinker, Annette helps creative teams grow and stretch, assists clients with strategic messaging, serves as a willing mentor and continuously hones her writing craft. Her joys in life are simple: family and good friends, a good book and a delicious meal paired with the perfect wine.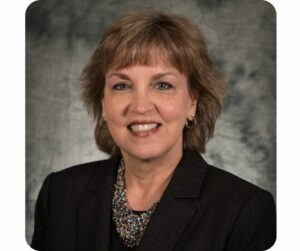 I've been with Hills Bank for 32 years and have had roles in retail and home lending with the last six years working in Human Resources.  I have served as the Director of Human Resources since March of 2021.  I live in Coralville with my husband.  We have two sons and now two daughters-in-law with 10 grandchildren ranging from age 14 to 9 month old twins.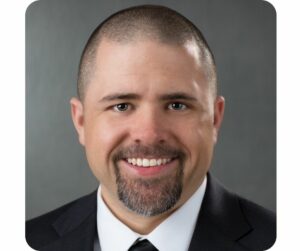 Casey Hansen was recently promoted to President of Graham Construction. He served as the Vice President and General Manager, Eastern Iowa Division in Cedar Rapids since 2014 and has been with the company since 2006. Graham Construction is a Construction Manager and General Contractor that specializes in Healthcare, Industrial, Private Education and Commercial Construction with offices in Cedar Rapids, Des Moines and Omaha.
Since relocating to Cedar Rapids, Casey has been very active in the community and the construction industry. He is serving as a board member for Area Substance Abuse Council (ASAC) and Variety, the Children's Charity. He is a member of the Cedar Rapids Rotary Club and Master Builders of Iowa and actively participates with United Way and Cub Scout Pack 327.

Casey lives in Cedar Rapids with his wife Emilie and four children.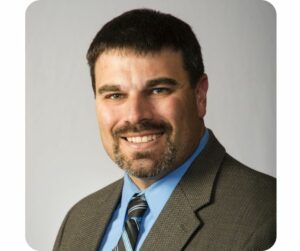 Corey Phillips is a graduate of the University of Iowa and has spent his career in the Human Resources field for the last 18 years.  He has spent 15 of those years working in Downtown Iowa City at MidWestOne Bank.  He enjoys fishing, travelling, rooting for the Iowa Hawkeyes and spending time with his wife, 1-year old son, and 3-year old daughter.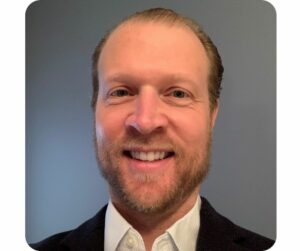 Corey Schatz is a graduate of The University of Iowa's Tippie College of Business and The University of Iowa's College of Law. Corey has had a varied career, from software developer to attorney to project manager, to name a few, and has done so across several industries such as insurance, biotechnology, and cybersecurity. In his free time, Corey enjoys traveling with his spouse, spending time with his golden retrievers, and playing in a local cover band.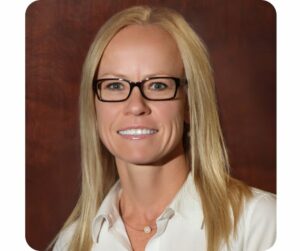 Darcy Sanford is Chief Financial Officer for Oaknoll, responsible for all aspects of the company's financial operations.  As CFO, Darcy oversees financial reporting, budgeting and planning, annual financial and retirement plan audits, and is a member of the strategic planning team. Darcy joined Oaknoll in 2016 after 17 years of progressively responsible experience at Verizon in Finance Operations Billing. As a Senior Manager, she was responsible for financial and contract compliance for Verizon's largest business contracts. Darcy holds Masters degrees in Business Administration and Accounting from St. Ambrose University and a Bachelor of Arts from The University of Iowa. She is an enthusiastic bicyclist and enjoys spending time with family and friends.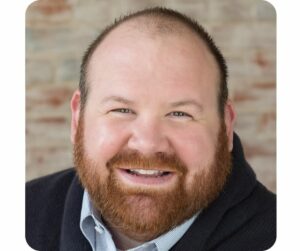 Elsworth Carman has served as the Director of the Iowa City Public Library since January 2019. After receiving his master's degree from the University of Wisconsin-Madison School of Information Studies, he found his professional home in public libraries.  Carman began his career working with youth by serving in teen and children's services management in New Jersey and Washington, DC, then transitioned to broader library management for several years before relocating to be near his wife's family in Iowa.  He enjoyed working for the City of Marion (IA), first as the Library Director and later as the Director of Administrative Services, before starting his tenure at ICPL.  Carman has a career-long passion for reducing barriers to access in public libraries and connecting people with the information they need and want.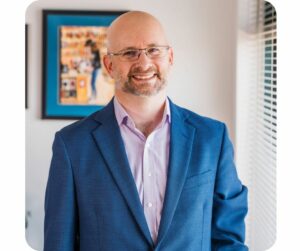 Jason has been a social worker in the Iowa City area for over ten years, beginning his career at the Community Mental Health Center for Mid Eastern Iowa. He and his partner Zara started their own practice, the Alli Center, in 2018 with the dual purpose of serving all community members regardless of insurance, and training the next generations of mental health professionals. Jason has had a diverse career arc: musician, librarian, systems analyst, bicycle mechanic, and therapist. He grew up in Cedar Rapids where his parents have been psychologists and therapists since the 1970s.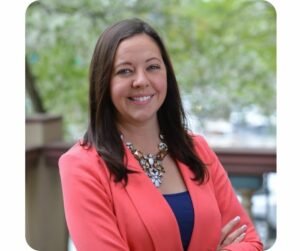 Kaila Rome serves as the Executive Director of the North Liberty Community Pantry and Closet. She is passionate about helping those in need in the community and creating change through hunger, poverty, and social justice advocacy work. She also serves on the Board of Directors of the Iowa Hunger Coalition and United Way of Johnson & Washington Counties. She has called Iowa City home for the last twelve years after attending the University of Iowa, and loves the vibrant and welcoming community.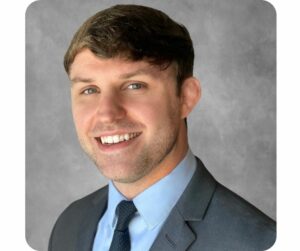 Kyle Anson, JD, MBA, currently serves as the Assistant Vice President for Human Resources for UI Health Care. In his role he is responsible for supporting and leading the HR functions of the University of Iowa Hospital and Clinics. A lifelong Iowa Citian and graduate of City High School, Kyle and his wife Kelsea have two young children. Kyle earned his MBA and JD degrees from the University of Iowa.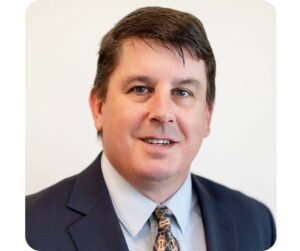 I moved to Iowa City at the age of 19 to attend the University of Iowa and remained. In the (3) decades since, I have been involved with Commercial Construction in the Iowa City / University of Iowa Community. I am currently East Region President of Woodruff Construction located in Tiffin. I am excited to participate in this inaugural Executive Leadership Program to share experiences and learn new prospective and techniques.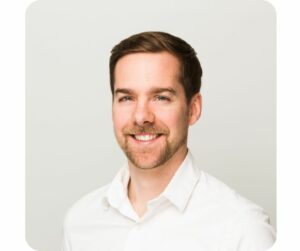 Nick Lindsley is an Associate Principal at Neumann Monson Architects in Iowa City, and teaches as an Associate Professor of Practice in the Department of Architecture at Iowa State University. His teams have been recognized with numerous design awards and in 2020, he received the American Institute of Architects (AIA) Young Architect Award.  He is currently President-Elect of AIA Iowa, and serves with local organizations including the Iowa City Downtown District and Goodwill of the Heartland.  He is an avid traveler and foodie, and lives with his wife in Iowa City.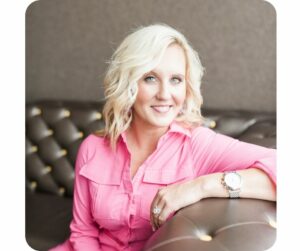 Robin is the Co-Founder and Executive Director of No Foot Too Small, a local nonprofit, for-purpose organization inspired by the loss of her son Beau in 2013. In 2019, as the organization continued the trajectory of significant local and national growth, Robin resigned from her career in medical sales and leadership after nearly two decades. Called to serve and connect with others from an early age, Robin holds a degree in Family Science; coursework that has proven instrumental in her mission to support and uplift families experiencing pregnancy and infant loss. Robin is also the wife of Dr. Ryan Boudreau, an Associate Professor, and proud mother to her earthly children, Bella and Benjamin.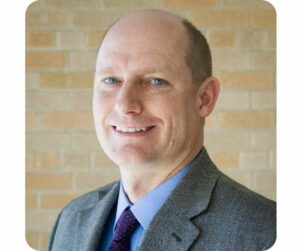 Ron has been serving the Iowa City community since 1999. He has been in the role of Public Works Director since January 2015. He is the Chapter Delegate for the Iowa Chapter of the American Public Works Association. He is on the Executive Committee of the Iowa City Athletic Boosters Board and is on Little Hawks Club Board. Ron and his wife, Danelle, live in Iowa City and have three children.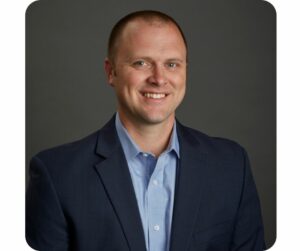 Ryan Swartz has been with CIVCO Medical Solutions for over 11 years and has diverse leadership experience building and driving product development teams, global product strategy and manufacturing plant operations.  Ryan is currently VP of Operations and Site Director of CIVCO's manufacturing plant in Kalona Iowa.  Prior to CIVCO he worked in research and development at Alcon Laboratories in Southern California.  Ryan earned both his Master of Business Administration and Bachelor of Science in Engineering at the University of Iowa.  Ryan is a graduate of the Business Partnership's 2020 Community Leadership Program, and an active Board member for the United Way of Johnson & Washington Counties.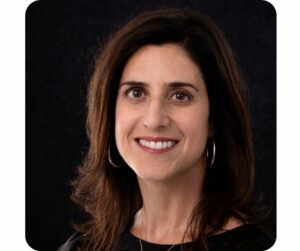 As Vice President for Health Sciences Development at the University of Iowa Center for Advancement, Sheila oversees fundraising for University of Iowa Hospitals and Clinics and UI Stead Family Children's Hospital as well as UI Roy J. and Lucille A. Carver College of Medicine and the Colleges of Dentistry, Nursing, Pharmacy, and Public Health. In their most recent comprehensive campaign, those programs under Sheila's leadership raised $950 million and exceeded all goals. In addition, Sheila serves on the President's leadership team for the UI Center for Advancement, providing strategic direction for all fundraising on the University of Iowa campus. Sheila has two daughters, and the favorite pastime of her and her husband, Brad, is spending weekends inside Midwest basketball arenas, cheering on their two ballers.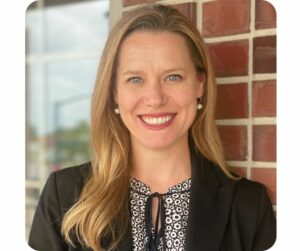 Shelly Maharry joined the Community Foundation of Johnson as President and CEO in May 2018, after previously serving as Associate Director of the Community Foundation of Greater Muscatine and Director of Patient Relations at University of Iowa Hospitals and Clinics. Shelly is a proud graduate of the University of Iowa (BA '01) and Drake University (MPA '05).  Spend any time with Shelly and she's sure to tell you all the reasons why she thinks Johnson County is the very best place to live, give, work, and play.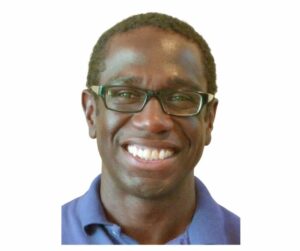 Tony Branch is the Youth Engagement Director at United Action for Youth, where he oversees aspects of experiential learning programming for junior high and high school age youth. With over 20 years of experience working with youth, he believes intentional and purposeful youth development work can help youth grow, create, and succeed as well as help youth develop a positive sense of self that can transcend into their adulthood. Tony is specifically passionate about connecting youth with outdoor focused activities and helping young men develop positive authentic masculinity. He is a trained One Circle Foundation Boys Council Facilitator and University of Iowa Challenge Course Lead Facilitator.  Tony earned a Bachelor of Science Degree in Health, Leisure and Sports Studies from the University of Iowa in 2003.  Tony lives in North Liberty with his wife and two daughters.